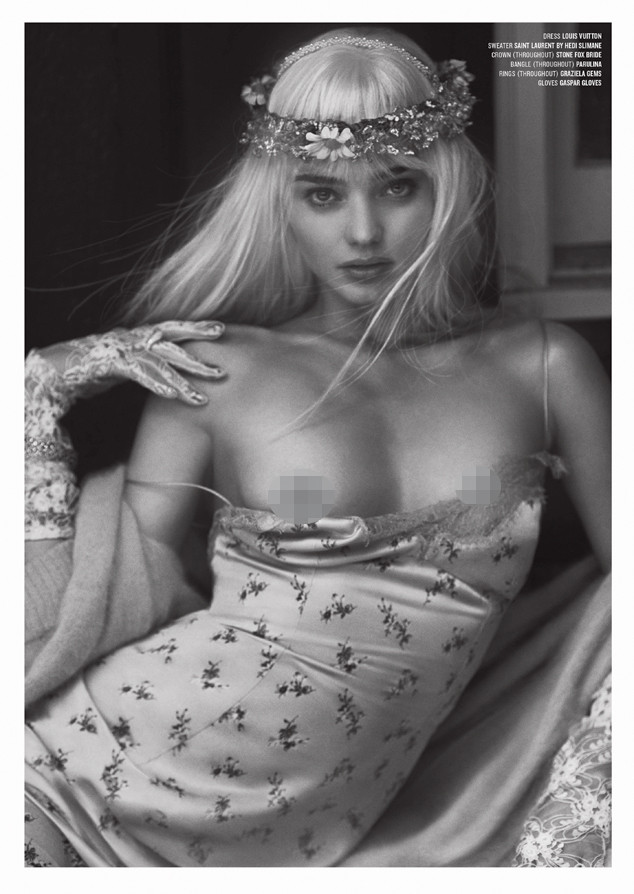 Sebastian Faena for V Magazine
Miranda Kerr has suffered another nip slip, but this one looks totally intentional!
The 30-year-old Aussie model recently flashed her bare breast during a super sexy photo shoot for V Magazine.
In the shoot, Kerr poses as Hungarian-born Italian porn star and politician Cicciolina (real name Ilona Staller), who was formerly married to artist Jeff Koons. In one black and white shot, Kerr flashes her entire right boob (apparently, a classic Cicciolina move) in a slinky Louis Vuitton floral-printed dress, Saint Laurent sweater and flower crown. The blond beauty stares seductively into the camera while posing.