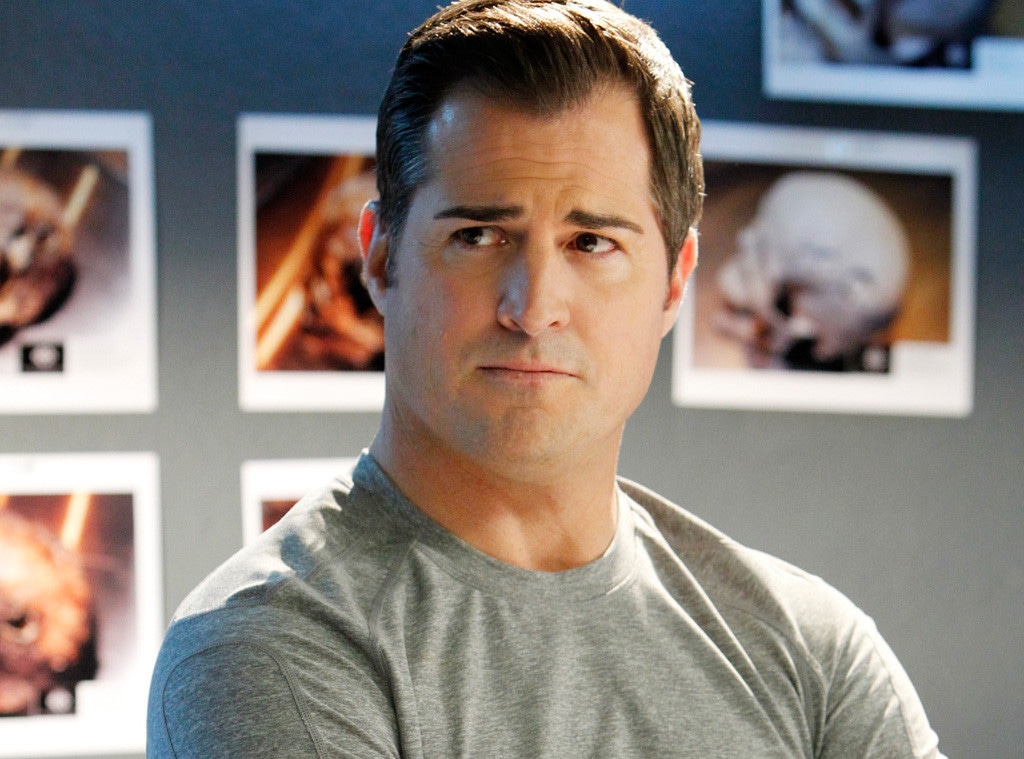 Sonja Flemming/CBS
What happens on CSI's Vegas set apparently does not stay there.
George Eads, who has played Nick Stokes since season one, will be taking a leave from CSI's upcoming 14th season after a heated argument with a pregnant writer on the show, sources confirm to E! News. He will appear in the first three episodes and then leave the show, returning at an unspecified date later in the season.
CBS Studios, who produces the show, issued the following statement: "George Eads will not appear in several episodes during the first half of the season. We look forward to him returning to CSI very soon."
We are told that Eads has not been happy with the direction of his character for at least a few years, and wanted more input into where Nick is heading in the 14th season.
THR, who first reported the news of Eads' leave, says the show will send his character Nick packing in the fourth episode, when Marg Helgenberger reprises her role as Catherine Willows for the 300th episode. She recruits him for special training at Quantico. CSI returns for its 14th season on Sept. 25.
In 2004, Eads and his costar Jorja Fox were briefly fired after a contract dispute with CBS and the production company over their salaries.
CBS has not given a return date for Eads.