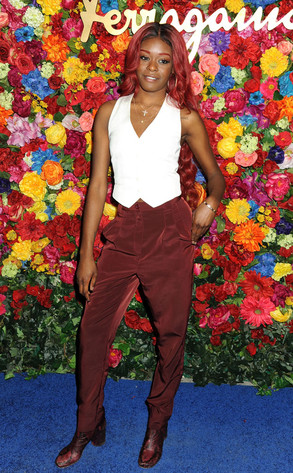 Jennifer Graylock/Getty Images for Ferragamo
The claws are coming out!
Azealia Banks is waging a war of words yet again, and this time she's calling out Lady Gaga on Twitter for being a copycat.
Mother Monster tweeted last night, "I will be providing a list of acceptable attire for #SwineFest throughout the week. Item 1: Seashells. Item 2: Seahorses. 3: Starfish."
To which Ms. Banks immediately replied, "hmmmm sounds a lot like Azealia Banks' mermaid balls."
Yikes! But of course she didn't stop there.
"Of COURSE gaga wants to play mermaid again….Pffft," she added. "Not picking a fight. Just all looks soo familiar….To me."