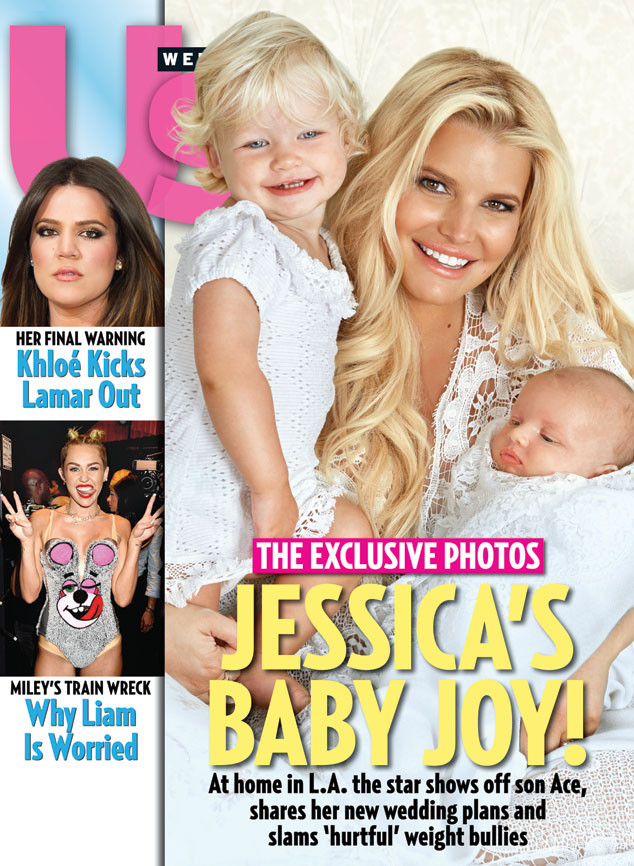 US Weekly
We already knew Jessica Simpson's daughter Maxwell Drew Johnson was gorgeous, and now we can confirm her son Ace Knute Johnson is a looker, too!
The proud mom debuted and Eric Johnson's 2-month-old baby boy on the cover of Us Weekly's Sept. 9 issue, and they sure make one beautiful, blond family!
"With two kids, we have our hands full, but every day is a new adventure," the 33-year-old singer and fashion entrepreneur told the mag exclusively. "It's fun! I feel very at peace with being a mom."
Considering the fact that she and her fiancé have two kids under the age of 2, Jess is quite content with staying a family of four—for now at least, and possibly forever. "Pregnancy is a lot. It was hard to do two so close together," she said. "I have this huge sense of accomplishment, and I feel in my heart that I'm done. But obviously, accidents do happen!"