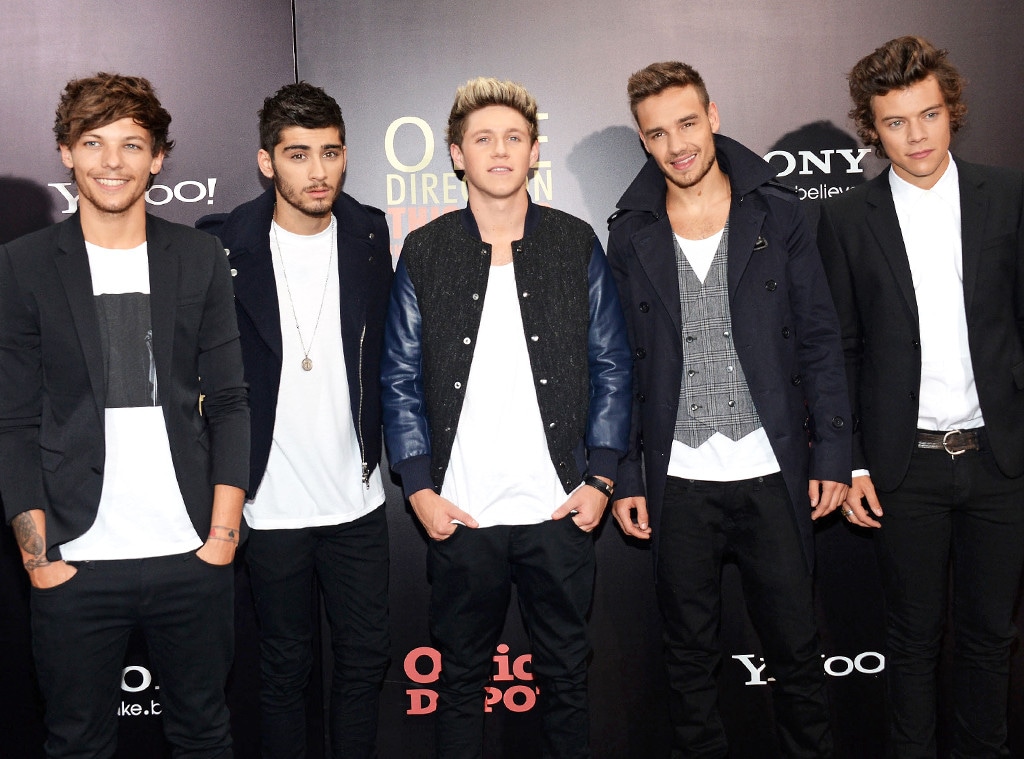 Jamie McCarthy/Getty Images
Let's just say, the lads of One Direction maintained a sense of humor about everything they witnessed on the MTV Video Music Awards stage this past weekend.
Talking to E! News last night at the NYC premiere of their 3-D documentary One Direction: This Is Us, they were asked what immediately came to mind when they thought of Miley Cyrus' VMAs performance.
"Twerk!" offered Liam Payne. And then they all just started talking at once. 
Watch:
One Direction Tackles VMAs Controversy
"I wouldn't like to comment on this," Liam reconsidered.
"It was interesting," Harry Styles said dryly. "You're trying to get us to say something, and I thought it was a lovely, played-down performance."
"It was a lovely rendition of that song," added Louis Tomlinson, though it's unclear which was lovelier in his opinion, "We Can't Stop" or "Blurred Lines."
"It was graceful," Liam said. "Different," Zayn Malik got in on it. "Although I did like Robin Thicke's suit, that was a cool suit," Liam chimed in again.
Moving on to Lady Gaga...
"She sells seashells on the seashore!" Louis cracked, referring to the strategically placed shells that covered Gaga's chest for most of the night—even when she took the time backstage to tell 1D not to mind the haters who booed them when their "Best Song Ever" won the moon man for Song of the Summer.
Kevin Mazur/WireImage for MTV
"She was very nice actually, she came and spoke to us for a little while," Liam recalled. "She said, 'Just don't listen to it,' really. At the end of the day, we're just happy we won the award, so we get to take home the moon man, haha!"
When asked about Taylor Swift's thinly veiled shout-out to the person who inspired "I Knew You Were Trouble" when she accepted Best Female Video, all fingers pointed to... Niall Horan?!
"I don't know, she just started writing songs about me," Niall jested. "She became obsessed with you, didn't she now?" Louis added to the ruse.
Harry, who was seen spending time with Taylor after the show, admitted that they "had words."
"I said, you know, she needs to leave him alone," Harry said, deadpan. "I said, 'Niall is a nice guy.'"
For more red carpet scoop straight from the stars, tune into E! News weekdays at 7 p.m. & 11:30 p.m.