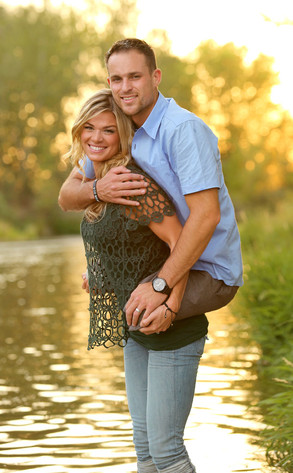 Sarah Ledford / ShutterHappy Photography
This is love.
An inspirational photo of a woman giving her double-amputee marine husband a piggyback ride went viral today, after the photographer, Sarah Ledford, posted the picture to her Facebook page.
And although the snapshot alone has the power to bring a smile to your face, Kelly Forrester Cottle and Jesse Cottle's backstory proves to be one of the most heartwarming love stories ever told.
According to ABC News, Jesse, 28, lost both of his legs in Afghanistan in 2009 after stepping on an IED, which was all caught on video by a fellow marine wearing a helmet camera. The footage was even used in a documentary about Jesse called Coming Home.