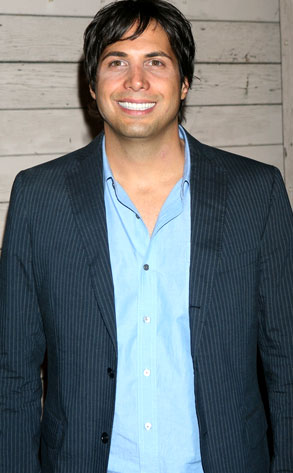 Krista Kennell/ZUMA Press
Girls Gone Wild creator Joe Francis was sentenced on Tuesday to 270 days in jail and three years probation stemming from a 2011 incident where he assaulted and falsely imprisoned a woman at his Bel-Air mansion.
Los Angeles Superior Court Jude Nancy L. Newman also ordered the 40-year-old to complete an anger management course and attend 52 sessions of psychological counseling (one each week).
Francis was immediately taken into custody after the hearing at the Airport Branch Courthouse in Los Angeles, but he is expected to be freed on $250,000 bond pending an appeal.
Back in May of this year, the soft-core porn impresario was convicted on five charges following a two-week trial: one count of assault causing great bodily injury, three counts of false imprisonment and one count of dissuading a witness from reporting.
Francis told E! News after the conviction: "I have done NOTHING wrong! This is a total joke! It did not happen and that mentally challenged jury should be put in jail!"