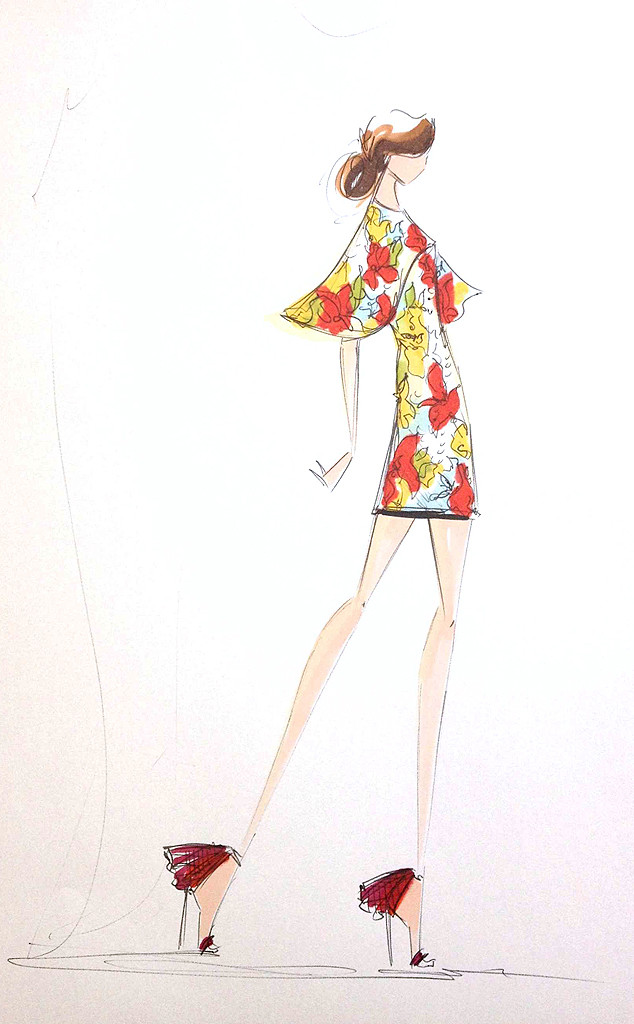 Courtesy of Christian Siriano
Countdown to New York Fashion Week!
E! News has an exclusive sneak peek at what's coming down this year's runway. Former Project Runway champ Christian Siriano stopped by to chat with Catt Sadler about NYFW, his style inspiration and lots more. And the designer also exclusively shared three sketches from his 2014 spring collection.
Looks like his show will be a parade of gorgeous prints. In the first sketch the designer illustrated a bright floral sheath (when are flowers not perfect for spring?) and sassy red heels.