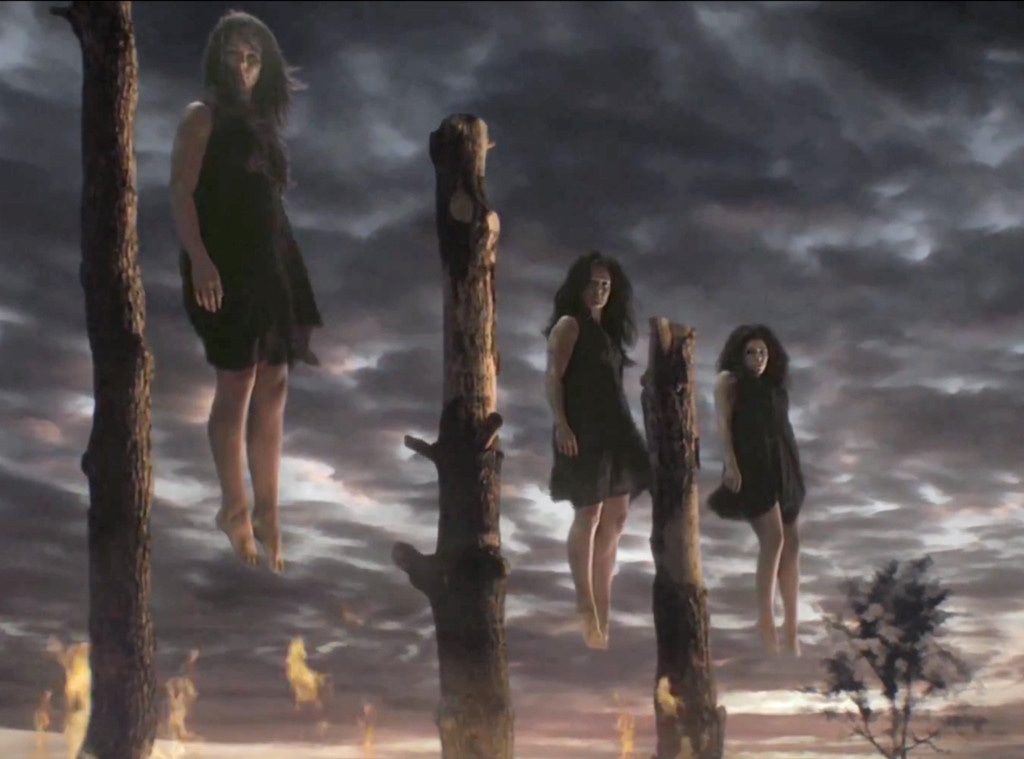 FX
Are you ready for some spellbinding news?
FX has just revealed the season-three premiere date of their terrifyingly addictive series American Horror Story. We can't even begin to describe how frightfully excited we about the new season, but when you add in the fact that Coven will be exploring the dark magic of the world's most powerful witches, we practically lose it!
Fans will be bewitched by Ryan Murphy's newest boundary-pushing season when Coven debuts Wednesday, Oct. 9 at 10 p.m. Like the first two seasons, Jessica Lange will lead fans into a dark and twisted new premise for a total of 13 episodes. The third season of the miniseries will conclude in January 2014. 
We gathered plenty of enchanting scoop from the cast of Coven last month at the Summer TCA press tour, but now FX has finally released the official season description—and believe us when we say it's going to be wickedly wonderful!
Per the official press release, here is everything you need to know about American Horror Story: Coven and their secret world of witches and witchcraft:
"Over 300 years have passed since the turbulent days of the Salem witch trials and those who managed to escape are now facing extinction. Mysterious attacks have been escalating against their kind and young girls are being sent away to a special school in New Orleans to learn how to protect themselves." Oh, you mean like this school right here?!
The description continues, "Wrapped up in the turmoil is new arrival, Zoe (Taissa Farmiga), who is harboring a terrifying secret of her own. Alarmed by the recent aggression, Fiona (Lange), the long-absent Supreme, sweeps back into town, determined to protect the Coven and hell-bent on decimating anyone who gets in her way." The always-flawless Lange as the "Supreme" witch? Yes, please!
Fans should also take note that Sarah Paulson will be back on AHS playing Cordelia, a woman who has a very special connection to Lange's Fiona. Paulson reveals, "I play Jessica's daughter this year."
Adding to the already-sensational cast, Academy award-winning actress Kathy Bates will be playing Madame LaLaurie, a Louisiana-born socialite living in the 1800s who moonlighted as a serial killer known for her involvement in the torture and murder of black slaves. While Angela Bassett's charcter, Maria Laveau, is a Louisiana Creole practitioner of voodoo who was widely renowned in New Orleans for her skills. 
Don't miss the season three of American Horror Story: Coven when it premieres Wednesday, Oct. 9 at 10 p.m on FX!