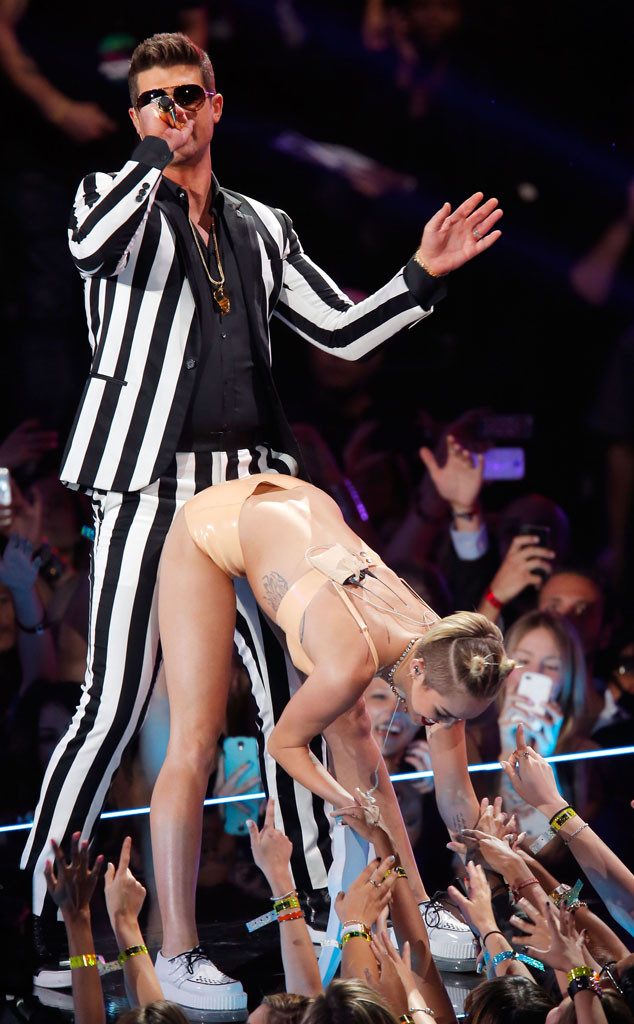 Jemal Countess/FilmMagic
Long before Miley Cyrus' twerks, tongue and foam finger shenanigans became international news, MTV's Video Music Awards had already earned a reputation for the place where artists let their freak flags fly.
"Listen, man, you know, it's the VMAs. What did you guys expect?," Justin Timberlake said this morning during a radio appearance on Fresh 102.7 in New York City. "I like Miley. I like her a lot. I think, you know, she's young. She's letting everyone know that she's growing up.
"I just think it's the VMAs," he said. "It's not like she did it at the Grammys. Let her do her thing. You know?"