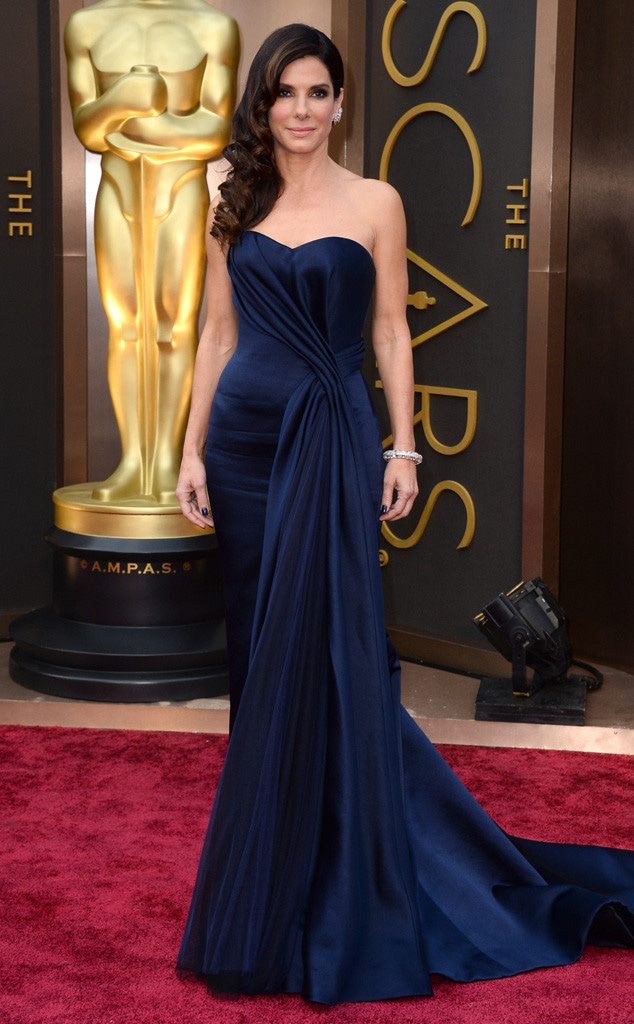 Jordan Strauss/Invision/AP
Talk about an epic star sighting!
George Clooney and pal Rande Gerber were spotted taking a water taxi alongside Sandra Bullock and her adorable son, Louis, as they arrived in Venice, Italy, Thursday.
The 52-year-old Descendants star and the 49-year-old Heat actress are in town to premiere their new flick Gravity at the 2013 Venice Film Festival.
Sandra was all smiles as she held little Louis close while glancing over at the nearby boat where her handsome Hollywood pal was stationed.
The costars looked relaxed and casual in comfortable attire as they cruised in the waters off the coast in Italy, where their highly anticipated space flick is scheduled to open the film festival tomorrow.
Directed by Alfonso Cuarón (Harry Potter and the Prison of Azkaban), Gravity follows two astronauts—Clooney as a veteran spacewalker and Bullock as a newbie medical engineer—who must work together to survive after their space shuttle is destroyed.
The director recently opened up about the use of computer animation in the flick in order to make the 3-D movie as realistic as possible.
"We went through pains to try to honor reality, as much as we could," he told Collider. "Definitely with the concept of Zero G and No Resistance, that was something that we went through pains to try to make accurate."
Can't wait to see!
Gravity hits theaters and on IMAX Oct. 4.