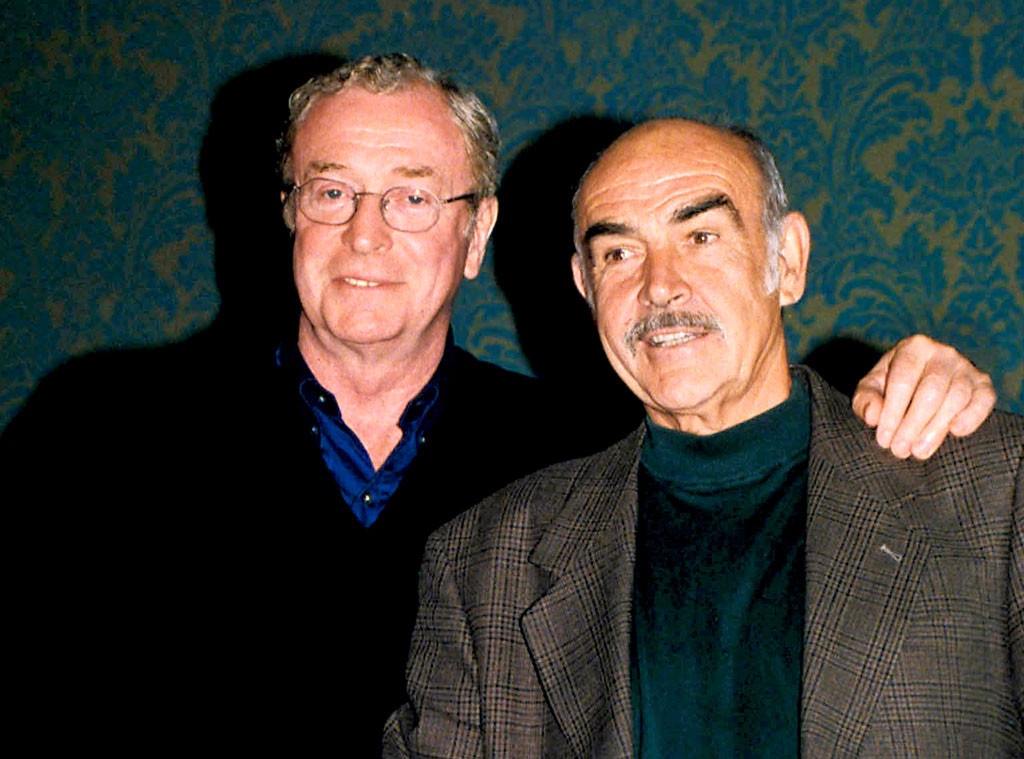 Alpha/Globe Photos/ZUMAPRESS.com
Forget Educating Rita. Michael Caine is educating the media.
The Oscar winner is blasting a report in the German Sunday newspaper Bild that his good friend Sean Connery was suffering from Alzheimer's disease and was "no longer in full control of his senses."
Upset, Caine called into the U.K.'s Daily Record to set the story straight.
"It's completely preposterous, bull---," he told the paper. "This stuff about Alzheimer's is just nonsense."
Caine, 80, and Connery, 83, have been close pals going all the way back to the 1950s and costarred in 1975's The Man Who Would Be King together. So word from the former that the Scottish actor might be ailing carries some considerable weight—if only Caine gave such quotes.
In an article headlined "Connery Forgets His Life," Bild quoted the big-screen veteran as saying Connery's memory loss was "noticeable" and "one must have serious concerns for [Sir Sean]."
The paper also claimed Connery's 77-year-old Moroccan-French wife, Micheline Roquebrune, worried about answering the phone at the couple's Manhattan apartment fearing someone might tell her the original 007 was unable to find his way home.
But Caine knocked down that report.
"I did some interviews over in Germany for a new film I have done and I can only assume that someone has twisted my words or got the wrong end of the stick," the Hannah and Her Sisters star told the Record.
"I haven't seen Sean for a couple of years but my wife and I spoke to him on the phone on his birthday this week and he was very well. He was fine, in complete control of his senses and his usual self. I have no idea where they are getting this stuff from."
Caine added: "I know Sean was quite ill a year or so ago. But he is much better now and it was never anything to do with his mental state."
Connery's last movie was 2003's The League of Extraordinary Gentlemen after which he slipped quietly into retirement and spends the majority of his time in the Bahamas. So it's no wonder he and Caine, who's still based in Surrey, England, don't see much of each other these days.
"It would be great to see him again but I know he rarely leaves his home in the Bahamas," said the thesp. "The last time I saw him, he was watching Andy Murray playing tennis."
In fact, E! News was one of the only outlets to interview Connery during his last public appearance—when he cheered fellow Scotsman to victory at last year's U.S. Open in September 2012—and Sir Sean still looked to be in good health.
When asked how he was doing, he said retirement has "been very enjoyable."
Matthew Stockman/Getty Images
Connery did undergo radiation treatment in 1993, prompting rumors that he had throat cancer and false reports of his death by Japanese South African news agencies. But the James Bond star subsequently put those to bed by appearing on The Late Show With David Letterman. In 2006, he also had an operation to remove a kidney tumor.
As for Alzheimer's, Connery's L.A.-based publicist, Nancy Seltzer, told E! News in a statement that the Bild story was "ridiculous" and that Caine was likely misquoted.
"This is truly silly and nonsense," she said.