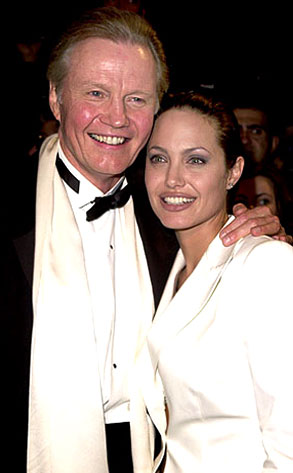 Jeff Vespa/Getty Images
It's been three months since Angelina Jolie went public the news about her preventive double mastectomy, and according to her dad, all is well with the mom of six.
"She's doing good," Jon Voight told People on Monday, Aug. 26, at the premiere of The Getaway in L.A.
Voight, who was estranged from Jolie for several years in the past, said his 38-year-old daughter is "getting ready to do her film [Unbroken], to direct her film." The movie, based on the true story of an Olympic athlete captured during World War II and forced to live in Japanese POW camps, begins filming in October.