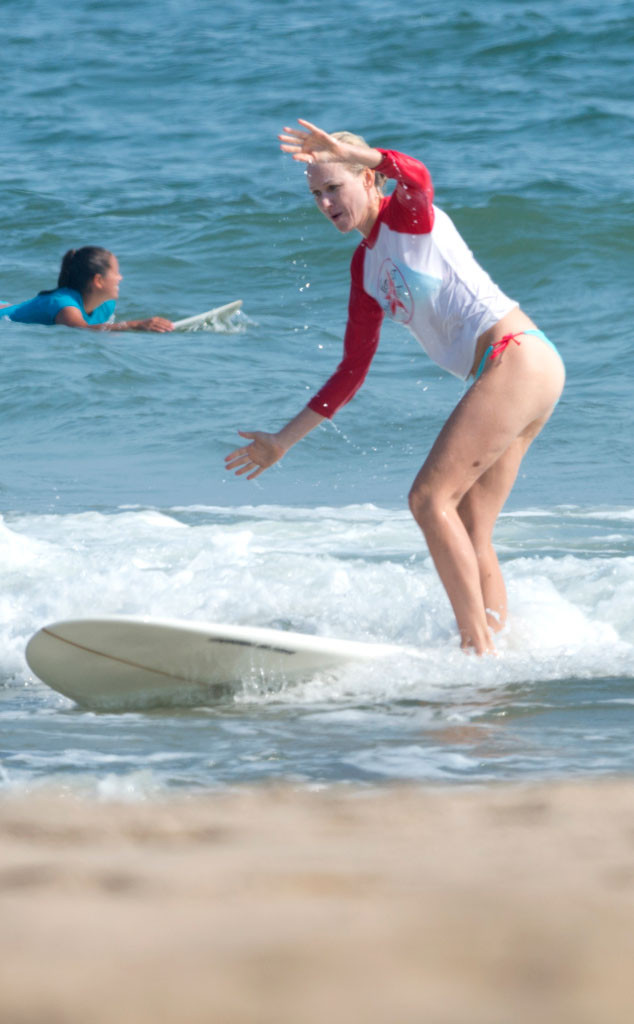 Hypnotics / Splash News
Surfs up, Naomi Watts!
The blond beauty was snapped hitting the waves in the Hamptons, where she showed off her impressive surf skills last Thursday, proving she's still in phenomenal shape at the age of 44.
Watts enjoyed a fun-filled family day at the beach, hanging with partner Liev Schreiber and the pair's two kids, 6-year-old Sasha and 4-year-old Samuel, when she wasn't catching a wave in the cool ocean water.
The Impossible star flaunted her age-defying figure in light blue bikini, adding a red and white surf top to her beachy look while practicing her surfing technique.