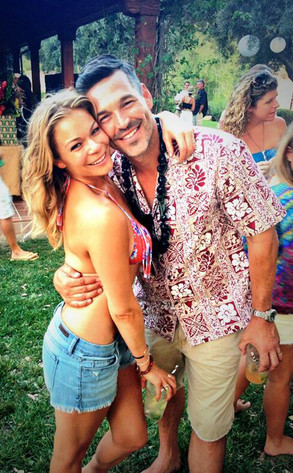 Twitter
Why have one day when you can celebrate all week?
Although there's no guarantee that LeAnn Rimes will be celebrating her birthday for seven days straight, she did decide to kickoff the fun festivities a little early by partying for her upcoming special day today.
The country crooner attended a Hawaiian-themed luau to ring in her 31st birthday (which is actually on Wednesday), and shared her fun-filled event with followers on Twitter.