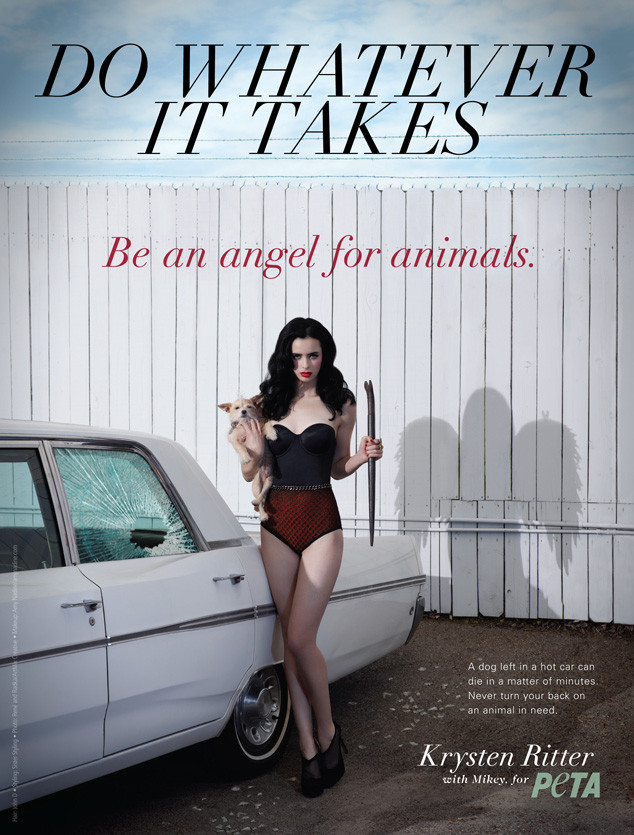 Peta.org
Krysten Ritter is taking a stand against animal cruelty.
In a hot new ad for animal rights organization PETA, the Don't Trust the B----- actress is speaking out in the name of her furry friends.
In the ad, Ritter stands next to a car with a busted window after saving a dog named Mikey from the inside of the hot vehicle. Ritter, who looks red hot in sexy Hanne Bloch bikini briefs and corset top, holds Mikey in one hand and a crowbar in the other while a shadow of angel wings appears in the background.