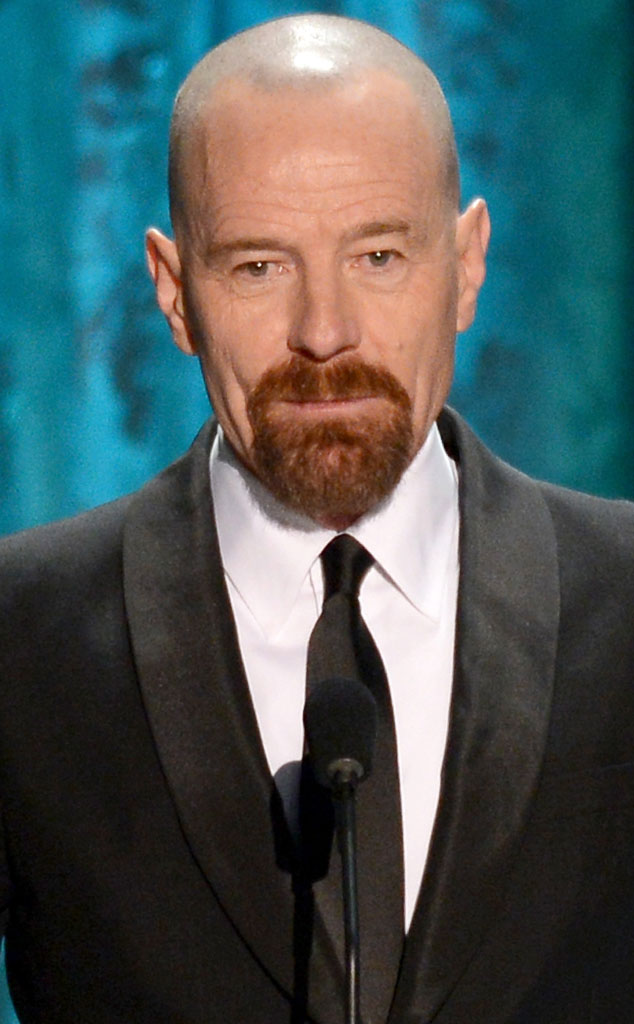 Mark Davis/Getty Images
Something tells us this bit of casting news won't get much backlash.
It seems Bryan Cranston may have nabbed quite the role in the planned Man of Steel sequel—none other than that of Superman's arch nemesis Lex Luthor.
According to Cosmic Book News, the Breaking Bad star has not only landed the part, but the deal could find him appearing in at least six films (and as many as 10) as the villian.
No other specific details were given, but the site reports that Warner Bros. is apparently waiting for the Sept. 29 series finale of Breaking Bad to air before making a formal announcement.
Related:
Joseph Gordon-Levitt Talks Batman Backlash
Meanwhile, at the 2013 MTV Video Music Awards on Sunday, The Dark Knight Rises star Joseph Gordon-Levitt was asked about the news that Ben Affleck is set to play Batman in Zach Snyder's Man of Steel followup. (You might remember—spoiler alert!—that Gordon-Levitt appeared to be Batman's heir apparent in The Dark Knight Rises.)
"That's gonna be great," the actor told E! News.
As for all the heat the Oscar winner has been getting ever since the casting announcement was made last week, Gordon-Levitt appeared to be slightly (and adorably) oblivious to it, but was quick to note, "Oh, but it's gonna be good. I think it's gonna be good."
Score one for Team Affleck.