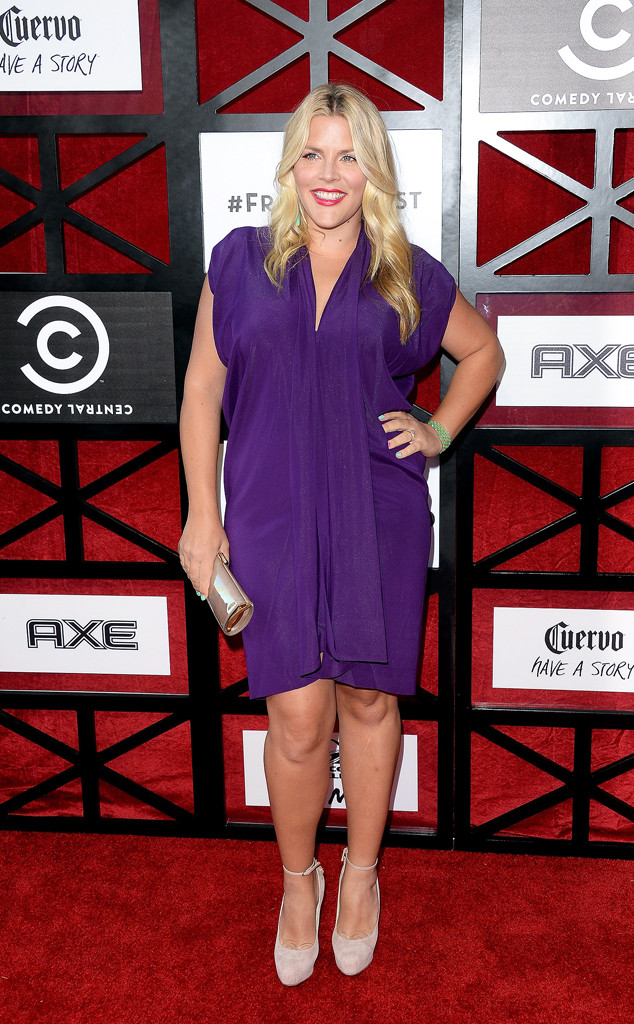 Jason Merritt/Getty Images for Comedy Central
Busy Philipps is finally answering the big question we've all been wondering about since having her second daughter in July.
Why did she and hubby Marc Silverstein name her Cricket?
"She didn't have a name for a week," Philipps said at the Comedy Central roast of her fellow Freaks and Geeks alum James Franco, an occasion which also marked her first red carpet since the birth. "We were sort of panicking. We had these other, more normal names picked out and none of them suited her."
Cricket was Silverstein's idea. "He just loved that name," Philipps said. "He's like, 'Cricket is the coolest girl in school. She's like the camp counselor that you have a crush on.'"
He's already got her life mapped out, doesn't he?