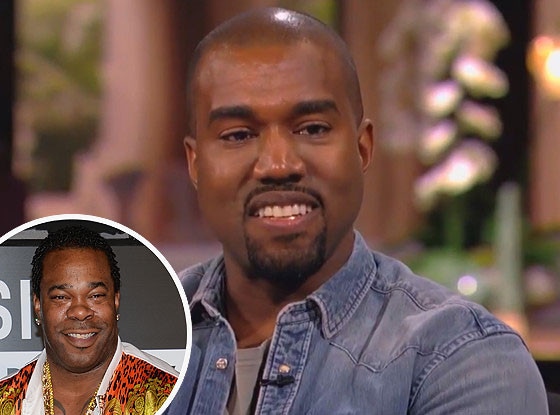 Fox, Dimitrios Kambouris/WireImage
Kanye West is known for having the occasional, well, Kanye moment.
But, as Busta Rhymes told E! News exclusively Sunday, Aug. 25, at the 2013 MTV VMAs in Brooklyn, "Ye's mic-snatching, gotta-have-the-last-word persona doesn't interfere with his role as a dad and family man whatsoever.
"We know Kanye West the entertainer. The Kanye that people don't know is the regular human being," Busta said on the red carpet. "And that's what we have to understand. There's a separation between the two."
"When that superstar switches on, it's a little different from what we do when the regular human being switches on," he continued. "When you're at home, you're your mother's child, you're your woman's man, you're your children's father. You're not the superstar of the house."
Busta, who just joined 'Ye and Q-Tip in New York to shoot the music video for his track "I Wanna Thank You," said he's "really happy" for Kanye and Kim Kardashian. He hasn't seen little North West just yet, but he said that "everybody's jumping around, going crazy" over the precious 2-month-old girl.
"Kanye," Busta added, "is going to be a great dad."