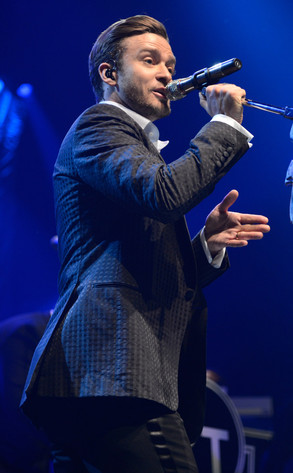 Courtesy: Kevin Mazur/WireImage
Justin Timberlake tore up the stage with 'N Sync Sunday at the MTV Video Music Awards, their buzzed-about reunion stealing most of the pre-awards thunder as fans eagerly awaited the quintet's big comeback.
It's just the latest highlight for what is turning out to be a banner year for the 32-year-old Timberlake—a year that still has more in store from the popster.
On Sept. 30, Jessica Biel's hubby is set to release the second volume of his blockbuster The 20/20 Experience, and he's more than happy to hype its arrival: Timberlake has now posted a video on his YouTube channel that teases the making of the follow-up album.