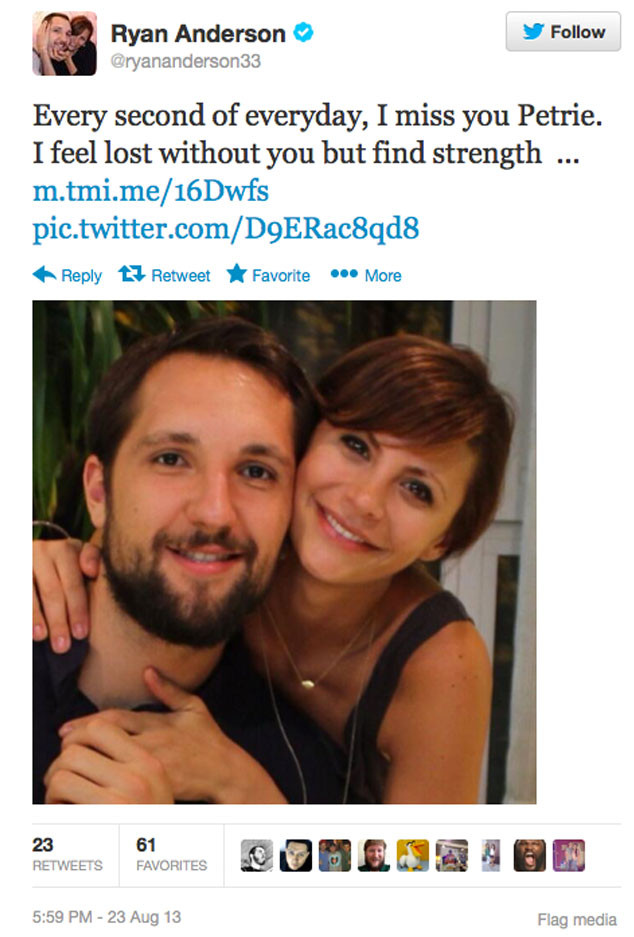 Twitter
Ryan Anderson misses his girlfriend.
The NBA player posted a photo of himself and late Bachelor star Gia Allemand on Twitter yesterday, along with a bittersweet message to the 29-year-old dance instructor.
"Every second of everyday, I miss you Petrie. I feel lost without you but find strength knowing that you are in Heaven. Rest in peace my love," Anderson wrote.