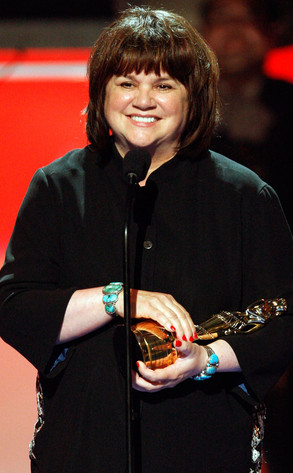 Vince Bucci/Getty Images
Linda Ronstadt is fighting for her life.
The 11-time Grammy winner revealed to AARP.org, in an interview that will be published in full next week, that she has Parkinson's disease and is no longer able to sing due to the degenerative condition, which attacks the central nervous system.
Ronstadt, 67, said that she was diagnosed eight months ago but may have experienced symptoms as early as eight years ago.
"I couldn't sing and I couldn't figure out why," the artist said. "I knew it was mechanical. I knew it had to do with the muscles, but I thought it might have also had something to do with the tick disease that I had. And it didn't occur to me to go to a neurologist. I think I've had it for seven or eight years already, because of the symptoms that I've had. Then I had a shoulder operation, so I thought that's why my hands were trembling."