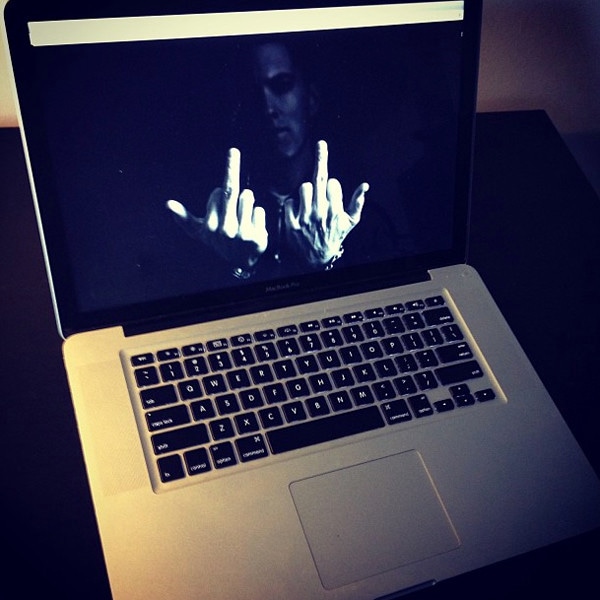 Instagram
Eminem has entered the world of Instagram with a bang...or two!
The 40-year-old rapper, whos real name is Marshall Mathers III, posted his first pic on the social networking site yesterday.
In the photo, an open laptop sits on a desk. Displayed on the computer's screen is a dark shot of Eminem holding up both of his middle fingers to the camera under a bright light. Classy.
And the caption attached to the pic? Simply a link to his website reading, "http://www.Eminem.com."
Eminem has yet to follow up the bird-flipping Instagram pic, but we can only imagine what he's got up his sleeve!
Earlier this week, Eminem released his first song in two years, titled "Survival." The track will not only will appear on his upcoming eighth studio album but is also featured in Call of Duty: Ghosts, the latest installment in Activision's first-person shooter franchise (hitting stores on Nov. 5).