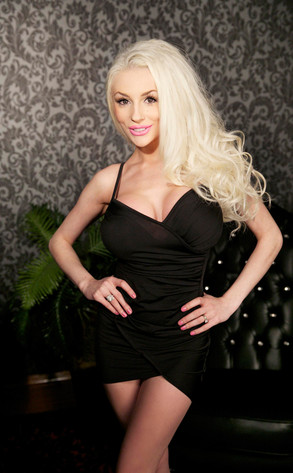 Channel 5
It's been all of 24 hours since Courtney Stodden stepped foot inside the Celebrity Big Brother U.K. home, and it's already been a whirlwind.
The reality star has already been through ups and downs which have fortunately (or unfortunately) all been caught on camera. For those of you who aren't able to tune into the show, here's a rundown of the first night's highlights:
First, Courtney's stuffed bunny gets run through the ringer after she accidentally gets shampoo on it. She cries for help and some of the housemates come to the toy bunny's rescue.
Then, the blond star's castmates are shown talking about Courtney behind her back, calling her "so American."