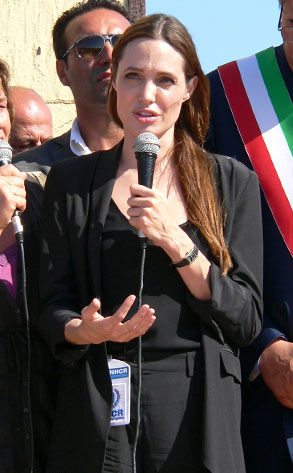 Kika Press/PacificCoastNews.com
Angelina Jolie is making her voice heard once again on the Syrian crisis.
"What is happening to the children of Syria is sickening," the UNHCR Special Envoy said in a statement obtained by E! News.
"Thousands of innocent young boys and girls have lost their lives in horrific circumstances, including in recent attacks near Damascus. And now one million Syrian children are struggling to survive as refugees in heart-breaking conditions."
She went on to say, "Each one of these child refugees is an innocent victim of a senseless conflict. These vulnerable children need shelter, food and assistance. But above all, they need security."