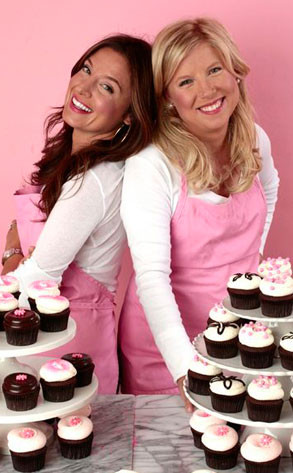 Courtesy: Georgetown Cupcake
The cronut may be the current flavor of the month when it comes to sweet treats, but cupcakes are one dessert that we'll always crave. They rarely disappoint and, hello, they're individually wrapped! With summer winding down, we're squeezing in as many backyard bashes as we can. And of course, we'll be bringing along cupcakes!
Plenty of cupcakeries have popped over the last few years, but one of our favorite shops is Georgetown Cupcake. We tapped founders Katherine Kallinis Berman and Sophie Kallinis LaMontagne for their favorite summer recipes and we can't wait to bring these two treats to weekend parties.