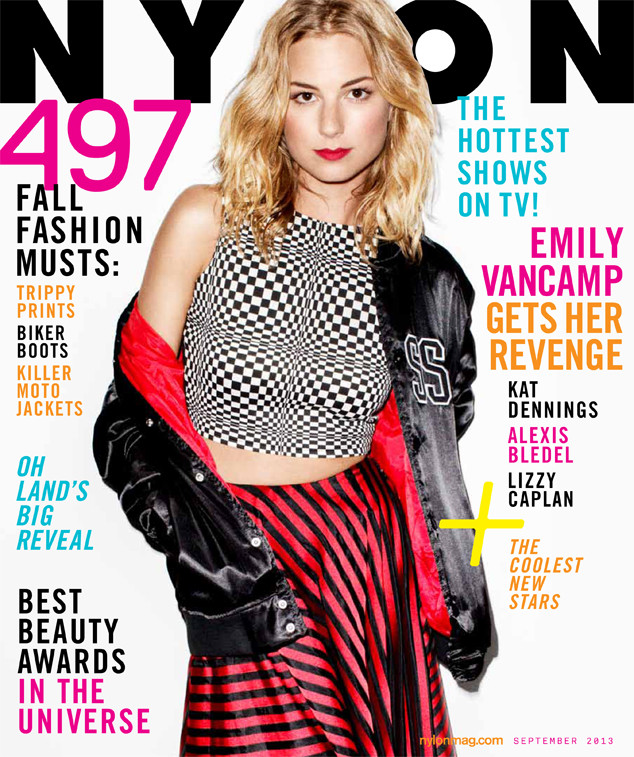 JASON NOCITO/Nylon Magazine
Jennifer Lawrence voiced her strong dislike of the paparazzi in Vogue's September Issue and now Emily VanCamp is also sharing her own frustration with being hounded by shutterbugs.

"It should be illegal for people to stalk you with cameras. It's really invasive," she shares in Nylon magazine. "How do you enjoy a moment? I see how people spiral out of control."