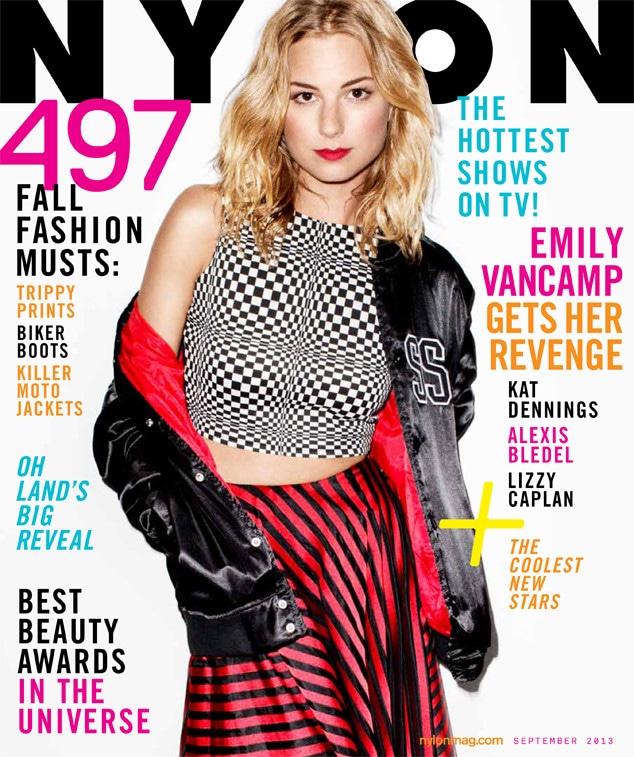 JASON NOCITO/Nylon Magazine
Jennifer Lawrence voiced her strong dislike of the paparazzi in Vogue's September Issue and now Emily VanCamp is also sharing her own frustration with being hounded by shutterbugs.

"It should be illegal for people to stalk you with cameras. It's really invasive," she shares in Nylon magazine. "How do you enjoy a moment? I see how people spiral out of control."
JASON NOCITO/Nylon Magazine
Luckily the Revenge star—who is often snapped with her on-and-off screen love Josh Bowman—isn't letting the constant media attention get to her. She's even managed to stay extremely humble and opens up about how eternally grateful she is for her big break.
"They could've hired someone with a bigger name and banked on that," she explains of nabbing the ABC drama. "They took a chance on me, and it's brought on a whole new collection of opportunities."
As for being typecast as the girl next door, she says she's not completely innocent.
"I wouldn't have labeled myself that way. I just think I had the look to play those characters. I was a good kid, but I definitely had my moments of rebellion."
JASON NOCITO/Nylon Magazine
Indeed, on the magazine's September issue cover the blond beauty shows a bit of her edgy side: posing in a sexy crop top and striped skirt.