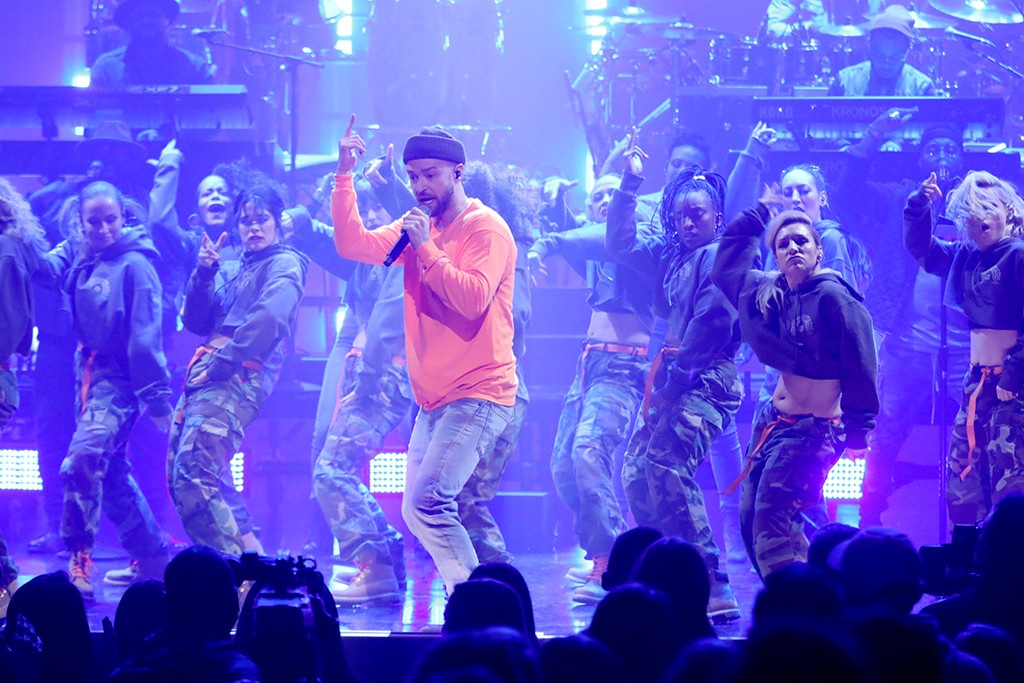 Andrew Lipovsky/NBC
Justin Timberlake will see a familiar face when he accepts his MTV VMA Award this weekend. And no, we're not talking about one of the members of 'N Sync…yet!
This Sunday, funnyman and friend Jimmy Fallon will present the Michael Jackson Video Vanguard Award at Brooklyn's Barclays Center to J.T.
The pair has a long history of collaborating and making music together including the always hilarious "History" segments on Fallon's NBC late-night show.
Away from work, Fallon has proven how much he cares for the singer. At Timberlake's 2012 wedding to Jessica Biel, the SNL BFF was brave enough to interrupt the ceremony with an impromptu wedding speech. Now that's a true friend.
And finally, we can't ever forget that time Fallon reached for J.T.'s junk…literally. "It's actually the best photo shoot I've ever done," Fallon gushed after posing in GQ. Oh, we bet!
Some fans, however, may still be wondering, what about the members of 'N Sync?
There is still hope that Lance Bass, J.C. Chasez, Joey Fatone and Chris Kirkpatrick will appear onstage with the singer.
Earlier this week, a source told E! News that the band was figuring out what they can and cannot do in time for the show.
"They're in Miami right now trying to put something together, if anything at all," a source revealed. "It may not be a performance."
The source added, "They wanted to make sure that 'N Sync was acknowledged as a major part of Justin's success. They were together for 10 years before he went solo."
One thing we are sure of is the fact that J.T. will have a huge night. Will his award, highly anticipated performance and six nominations, the "Suit and Tie" singer has a lot to look forward to.