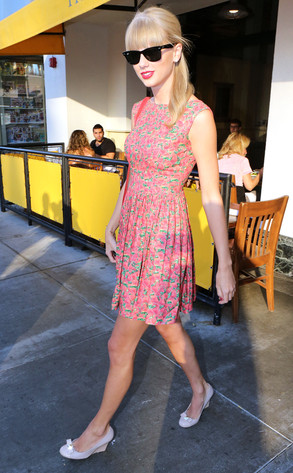 FAMEFLYNET
Taylor Swift knew he was trouble all right.
A 55-year-old man has been charged with trespassing on the country songbird's Rhode Island mansion last month and trying to pass a note to one of her security guards that included his phone number.
Joseph Bernatche is due in court Friday to answer to one count of "willful trespass" for the alleged intrusion that occurred on July 27.
The fan's lawyer, Michael Robinson of RoboLaw, denied the trespassing allegation, saying his client was simply "trying to get a message to her," not to mention the digits to his cell.
"He was trying to pass a note to the security guard to give presumably to Ms. Swift," Robinson told E! News.