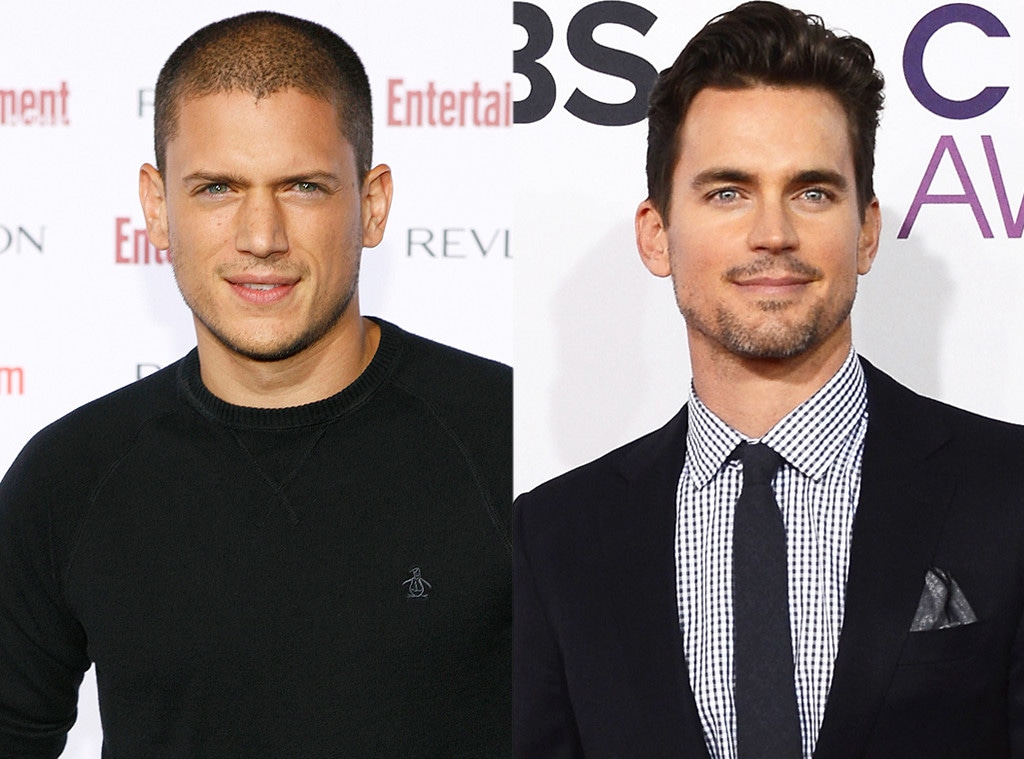 Matt Sayles/AP Photo, Jason Merritt/Getty Images
Add Matt Bomer to the growing list of Wentworth Miller's celeb supporters.
The White Collar star echoed the sentiments of many Hollywood A-listers in praising the Prison Break actor for recently coming out as a gay man, telling E! News at New York's Heineken U.S. Open kickoff party at PH-D at Dream Downtown tonight, "Wow, I think its really bold and incredibly classy how he came out and did it. I am really proud of him. Its very reflective of his amazing character."
Additionally, Bomer—who came out in February 2012—acknowledged the positive legal changes happening for the LGBT community in the U.S. by saying, "I hope all these laws continue to pass but we still have a long way to go."
Thirteen states, including New York and California, currently recognize same-sex marriages as legal unions.
However, Miller decided it was time to publicly reveal his sexuality after being invited to attend a film festival in Russia, where "propaganda of nontraditional sexual relations around minors" and the public discussion of gay rights have been banned.
"Thank you for your kind invitation. As someone who has enjoyed visiting Russia in the past and can also claim a degree of Russian ancestry, it would make me happy to say yes," Wentworth, 41, says in a letter to Maria Averbakh, director of the St. Petersburg International Film Festival. "However, as a gay man, I must decline.
"I am deeply troubled by the current attitude toward and treatment of gay men and women by the Russian government," he continued in the letter, posted on GLAAD's website. "The situation is in no way acceptable, and I cannot in good conscience participate in a celebratory occasion hosted by a country where people like myself are being systematically denied their basic right to live and love openly."
The actor joins Tilda Swinton, Lady Gaga, Andy Cohen and numerous other celebs that have rallied against Russia's controversial anti-gay law.
—Reporting by Jennifer Cooper