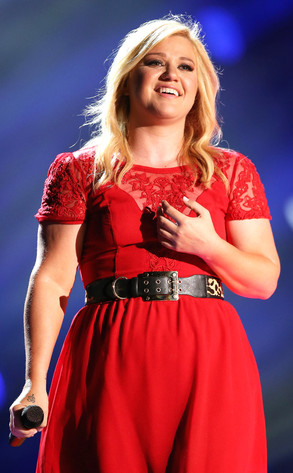 Christopher Polk/Getty Images
Don't congratulate the star just yet!
Singer Kelly Clarkson took to her Twitter today to deny rumors that she's expecting a child with her soon-to-be hubby Brandon Blackstock.
The pregnancy news began swirling on the Interwebs after a Virginia radio station mistakenly reported the news (and then took it down), however the story seemed believable since the country crooner had just announced that she had decided to scrap all her wedding plans and elope instead.
But she cleared that up, too.