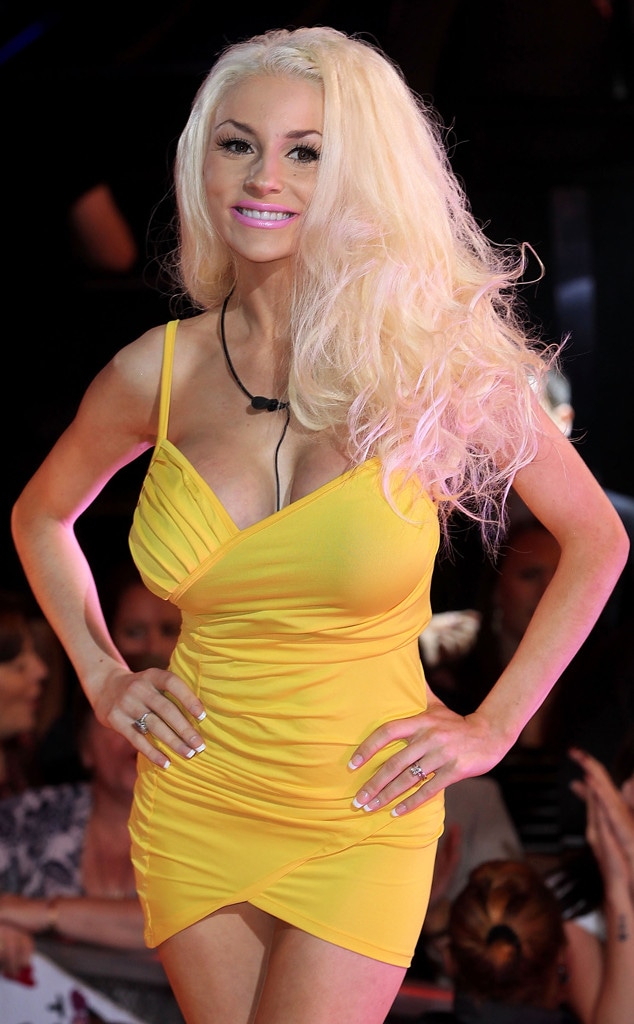 Danny Martindale/Getty Images
It's official!
After E! News exclusively reported Courtney Stodden is set to appear on Celebrity Big Brother U.K., the teen bride was announced today as the latest American to join the hit Channel 5 show.
She entered the CBB home Thursday after being introduced in front of a live studio audience.
"I'm looking forward to sharing my Big Brother experience with all my fans as soon as I'm set free," Stodden exclusively tells E! News. 
As E! News previously reported, Courtney's 51-year-old hubby, Doug Hutchison, will not be joining the show (à la Heidi Montag and Spencer Pratt last season), but Stodden's mom and manager Krista Keller tells E! News he's been "very supportive."
"He really misses Courtney, she's been pulled away from him," she says. "He loves being with her. They've never been apart."
She adds: "And I've never been apart from her either!"
While Courtney's two biggest fans will undoubtedly miss the blond bombshell, Keller says the 18-year-old stunner is more than ready to appear on the reality show.
"Courtney is a renaissance girl," her momager explains. "She can handle so many things. But I think all the contestants are nervous. I'm just hoping that they treat each other respectfully. It's a pretty wild show. Anything can happen."
Very true. So why did Courtney decide to participate in the sometimes-controversial reality series?
"She has a lot of U.K. fans, England has always been good to her," Keller says. "She is up to the challenge. She's up for it...She wants people to know who she is. The producers of the show are already saying, 'Oh my God, this girl is such a sweet, smart, intellectual girl.'"
Sounds like Stodden made the right decision! But is there any truth to the rumors she replaced Whitney Houston's daughter Bobbi Kristina Brown?
Nope!
"Celebrity Big Brother has been after Courtney for two years," Keller insists. "She didn't take Bobbi's position. The producer really wanted her in fall season of the show, but they changed their minds because they wanted her in the summer for bikini season."
Sounds about right.
Other celebs joining the series include Geordie Shore's Charlotte Crosby, model Sophie Anderton, former football manger Ron Atkinson, Loose Women panelist Carol McGriffin, boybander Abz Love, actors Bruce Jones and Vicky Entwistle, former Saved by the Bell star Dustin Diamond, Louie Spence, Mario Falcone, Danielle Marr and Lauren Harries.
Good luck, girl!