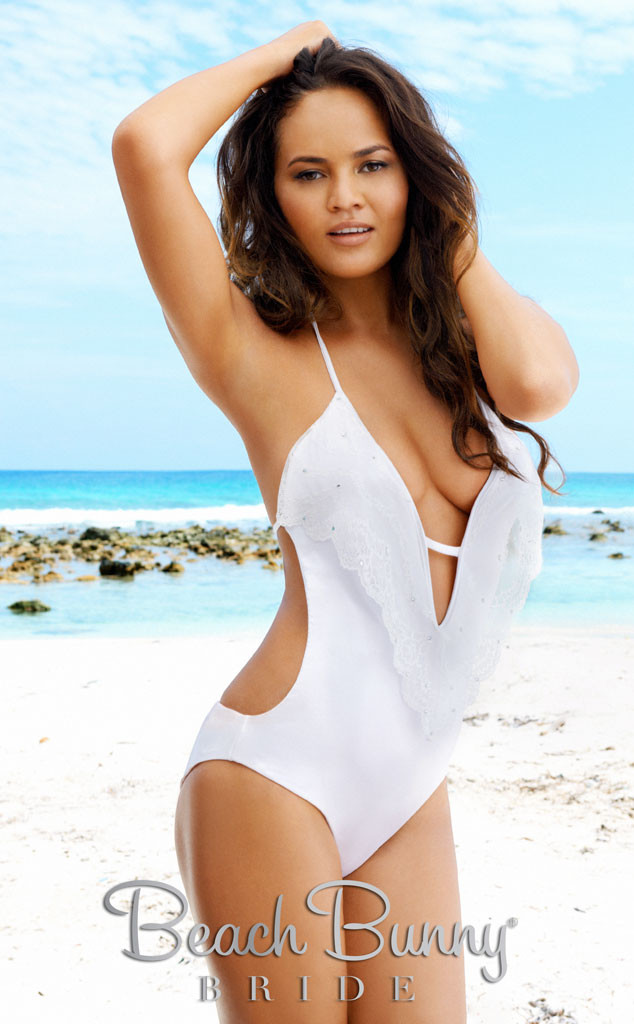 Beach Bunny
When we first heard that Chrissy Teigen was collaborating with Beach Bunny Swimwear for a bridal bikini line, our curiosity was definitely piqued.
A bridal bikini line? What does that even mean?
But given Teigen's gorgeous good looks and stylish sensibility, we knew the collaboration was bound to be sensational.
And we were right.
John Legend's fiancée joined the ranks of other famous partnerships from the brand's past including The Kardashians, Kate Upton and Irina Shayk, and debuted a beautiful four-piece collection made especially for that blissful time in a woman's life.