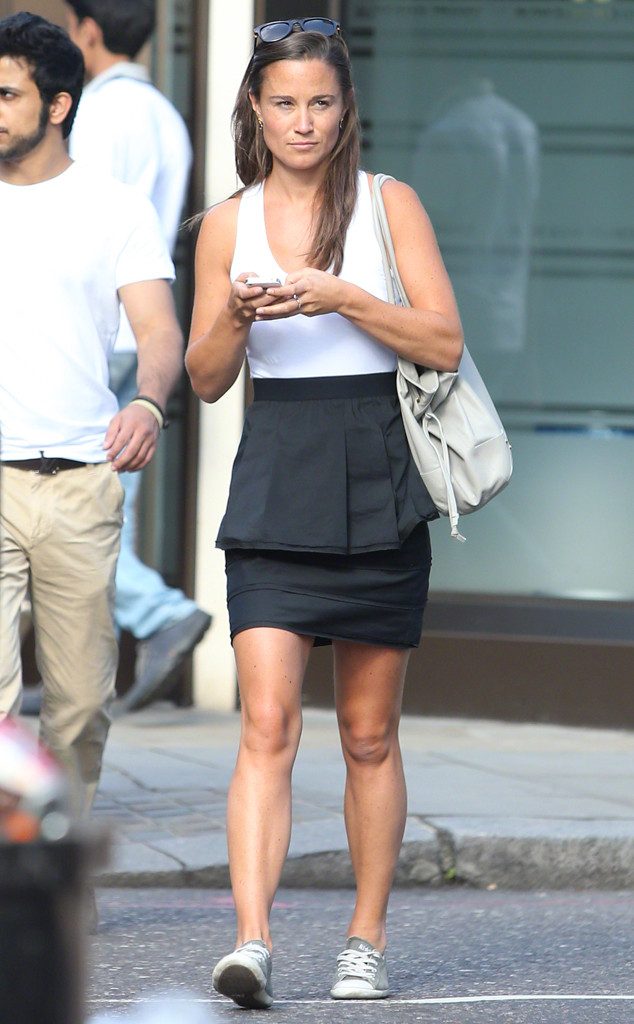 JEAN-PAUL/JG PHOTOS/MELMEDIA
Look at you, Pippa Middleton!
After dressing up for date night with boyfriend Nico Jackson earlier this week, the new aunt to adorable Prince George showed her flexible style in a casual, relaxed look.
Looking fresh-faced with little to no makeup on, Middleton wore a dark blue skirt, white tank-top and a pair of gray G Star sneakers.
According to a source, the 29-year-old was in Knightsbridge, London, visiting a close friend. She was in a good mood as she read messages on her iPhone and traveled alone to a nearby coffee shop.