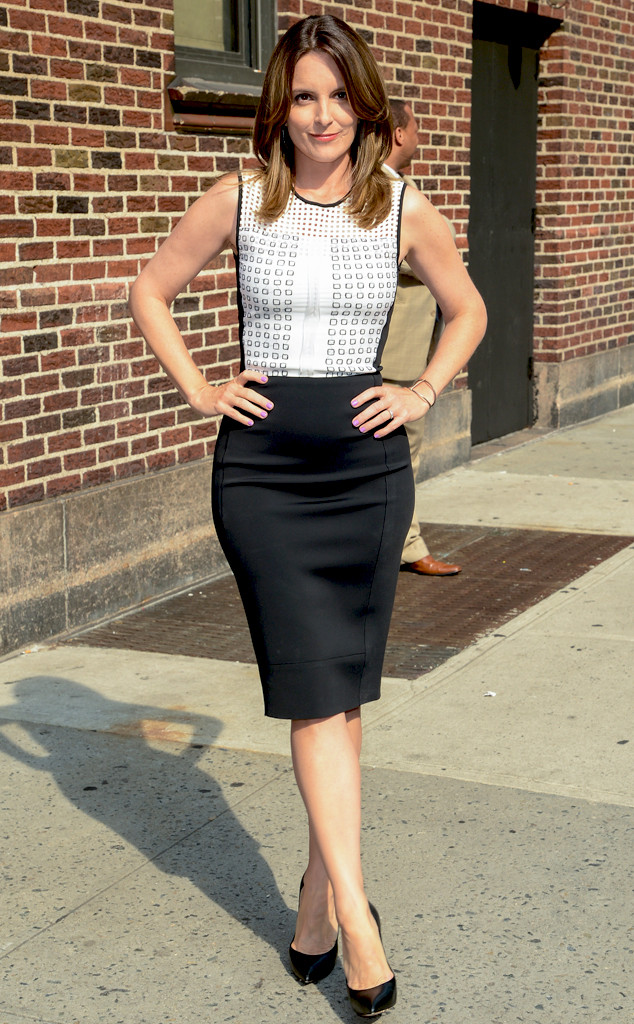 Ray Tamarra/FilmMagic
Tina Fey does not mess around!
The former 30 Rock star stopped by the Late Show and revealed to David Letterman that her office space in Manhattan was robbed.
"What happened was we have this small office and these movers moved in and they told us we had to go downstairs to sign for it and then I think one of the moving guys went upstairs and stole a computer," she explained. "And that had all of my ideas on it."
The understandably peeved comedienne then confessed that she wanted to take matters into her own hands after realizing that the police were busy with more pressing matters.
"The police were helpful, but it's hard, New York's a big city and you're like, 'Some guy stole my jokes' and they're like, 'Yeah, we'll get right on it.'"