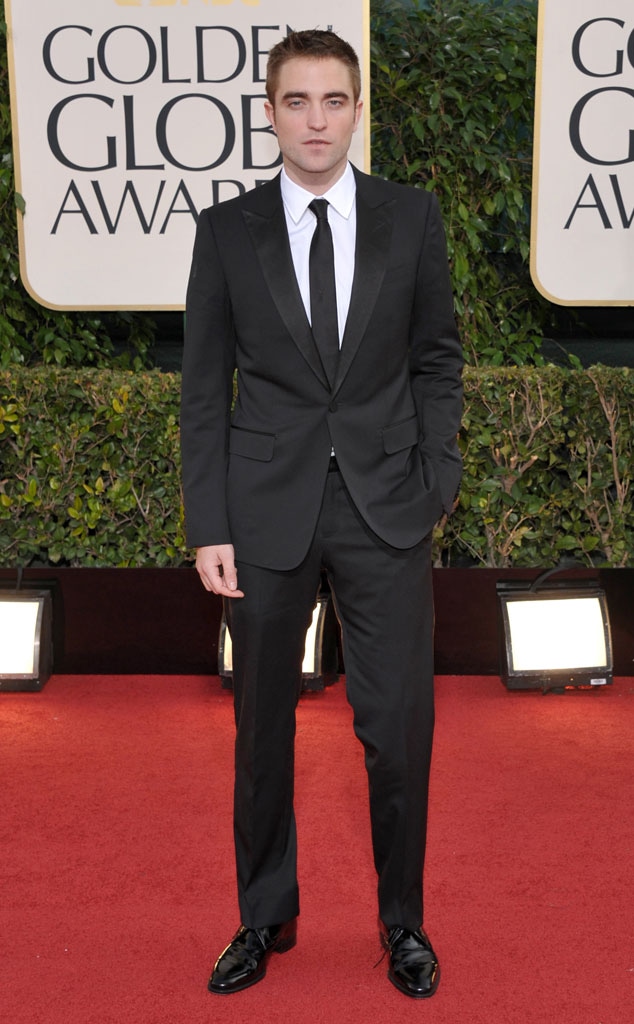 John Shearer/Invision/AP
Even the oh-so-sexy Robert Pattinson gets a little squeamish before a big sex scene.
While speaking with Germany's Interview magazine, the Twilight heartthrob opened up about his 2009 flick Little Ashes, in which he played surrealist painter Salvador Dalí.
The film chronicled a passionate love affair between the Spanish artist and poet Ferdico García Lorca (played by Javier Beltrán), and the 27-year-old actor recalls one particularly steamy scene where the pair got intimate in a pool.
"The Dali production was the worst, it was mortifying," he confessed to the mag. "We were all hanging out by the pool, trying to loosen up. I was nervously clinging to the edge—and before I could turn around, the Spaniard was already naked."
Needless to say, it made for an awkward moment for Kristen Stewart's former man.
"He happily swam towards me," Pattinson continued. "And I didn't have a clue how to react. I felt like Mr. Bean."
R.Pattz, whose first Twilight flick hit theaters just six months after Little Ashes debuted, also dished on his early modeling days (remember those pics?!):
"It went okay at first, I was tall and looked like a girl," the face of men's Dior fragrance admitted. "It worked because people loved the androgynous look at the time. But then I got older and manlier—and nobody wanted me anymore."
And of course, the sexy star couldn't help but comment on the intense Twilight fan base now that the epic franchise has finally come to an end.
"What's really weird about Twilight fans is that they're not really teenagers. Most of them are older," the Cosmopolis star confessed. "Twilight has its own fan culture that existed from day one. And in an intense way that didn't exist before."
So what's next for the newly single star been up to now that he's officially put his fangs to rest?
Pattinson is currently filming his second David Cronenberg-directed flick Map to the Stars opposite Julianne Moore and Mia Wasikowska, and he's also been enjoying the single life, spending time with pals at his new pad in Beverly Hills.