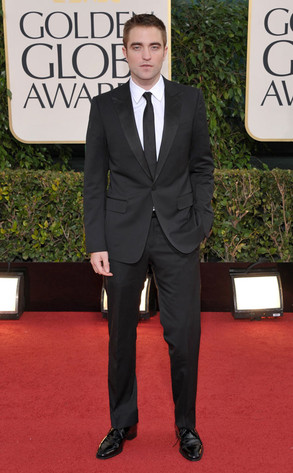 John Shearer/Invision/AP
Even the oh-so-sexy Robert Pattinson gets a little squeamish before a big sex scene.
While speaking with Germany's Interview magazine, the Twilight heartthrob opened up about his 2009 flick Little Ashes, in which he played surrealist painter Salvador Dalí.
The film chronicled a passionate love affair between the Spanish artist and poet Ferdico García Lorca (played by Javier Beltrán), and the 27-year-old actor recalls one particularly steamy scene where the pair got intimate in a pool.