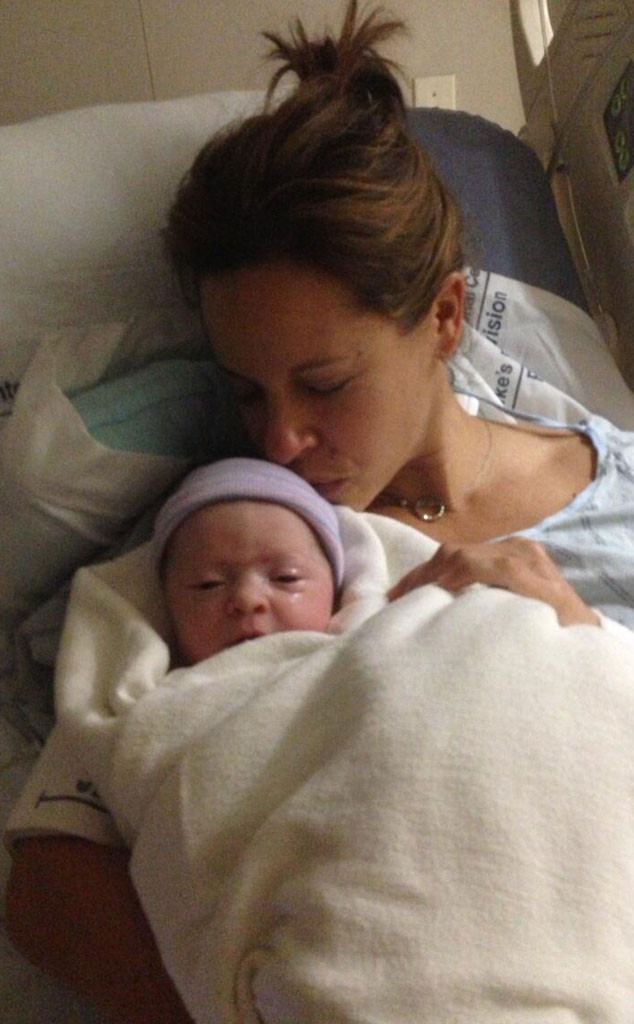 Twitter
This just in: Jenna Wolfe and Stephanie Gosk are mommies!
The Today anchor and correspondent along with her partner, who is an NBC News foreign correspondent, welcomed a baby girl tonight at 7:31 p.m., according to Today. Their daughter came into the world weighing seven pounds, 13 ounces. And the couple's bundle of joy has quite the name: Harper Estelle Wolfeld Gosk.
Gosk shared the first photograph of the cutie, who was getting a sweet peck from Wolfe, on Twitter, "First pic. We couldn't be happier. Thanks for all the great messages."

Funny enough, Wolfe posted a blog post earlier today titled, "Goodbye for now! When we meet again, I'll be a mom," seemingly not knowing that the time would come (much) sooner rather than later.