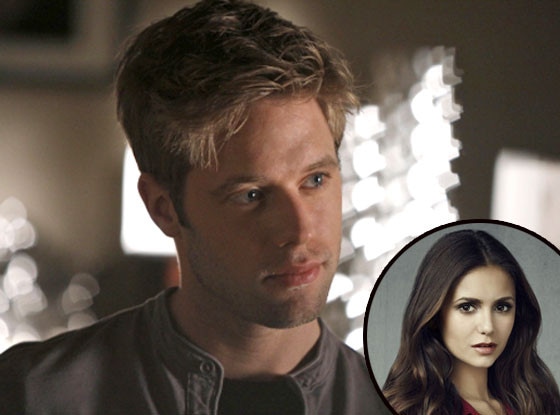 CW
Meet the man who will become Elena's (Nina Dobrev) new best friend! And possibly, could it be, something more?
We can exclusively reveal that CW vet Shaun Sipos (Life Unexpected, Melrose Place) has been cast on The Vampire Diaries as a new recurring character in season five.
Sipos will play Aaron, who comes to college to escape his tortured past. It's there that he meets Elena, and the two will bond over the fact that they've both experience and survived dark family tragedies. Elena attracted to a brooding and handsome stranger? Color us shocked! But also color us intrigued, please.
We also hear that it's possible Aaron will be on TVD for a lot longer than a few episodes, and we wouldn't blame Elena one bit if she fell for the guy. Sipos kind of resembles a young Brad Pitt, no? Sorry, Delena and Stelena fans. Just calling it like we see it.
But for now, those partial to Damon (Ian Somerhalder) and Elena's relationship can relax. Creator Julie Plec promised in a recent sneak peek at season five that the writers plan to keep the couple together and happy for the time being.
"We'll see how well we do with that," she said. With the addition of this Aaron character, the writers might have their work cut out for them.
The Vampire Diaries returns Thursday, Oct. 10 on the CW.