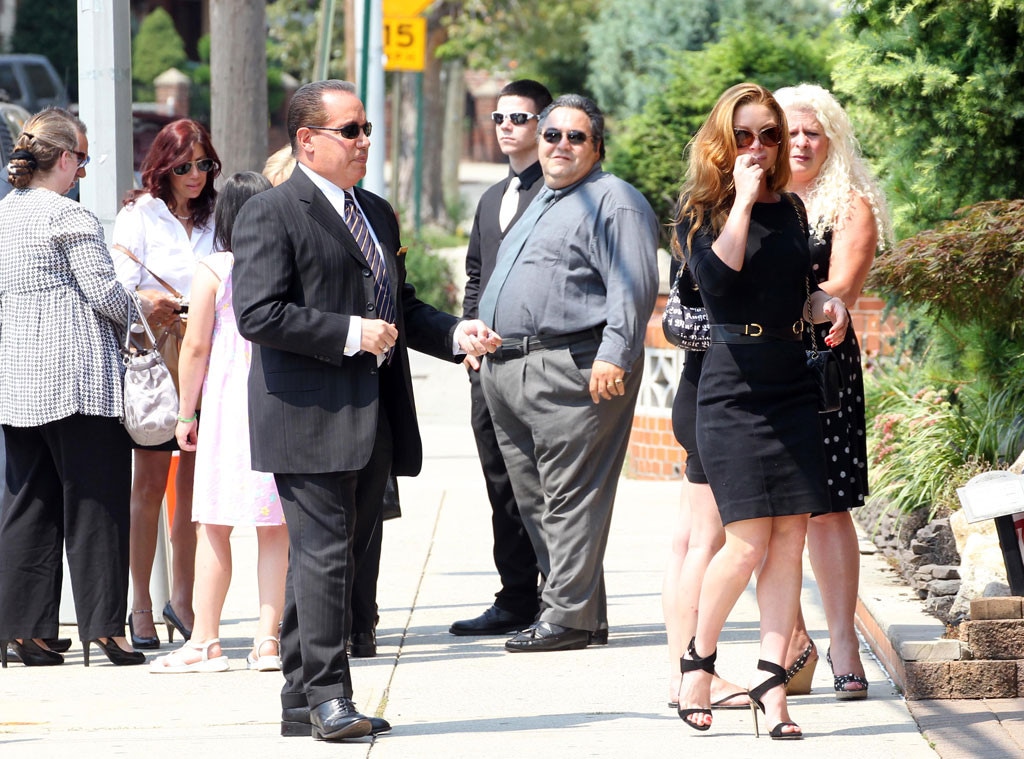 Splash News
Friends and family gathered in Gia Allemand's honor in her hometown of Queens, N.Y., on Wednesday.
The former Bachelor star's public memorial and viewing was held throughout the day at the Papavero funeral home. Her funeral service will be held on Thursday at Trinity Grace Church in New York City.
A number of Bachelor and Bachelor Pad alums are expected to be at the service to pay their last respects.
On Saturday, about 50 friends turned up in New Orleans to pay tribute to their former reality-TV star.
The memorial was held at a spot along the banks of the Mississippi River and was organized by her colleagues at Pure Barre gym, where the 29-year-old reality star and model worked as a fitness instructor. Those in attendance offered up prayers before throwing white flowers into the river in her honor.
The invitation to the service read: "Today, we wear this white ribbon in Gia's honor. Please join us in prayer as we toss white flowers into the river to symbolize that our love and memory of her will continue to flow in our hearts."
Gia's NBA player boyfriend, Ryan Anderson, found her unconscious last week in her New Orleans home after she apparently hanged herself with a vacuum cord. Gia was taken to a nearby hospital where she was later pronounced dead.
According to an incident report obtained by E! News, Anderson told investigators that he and the 29-year-old dance instructor had argued through lunch on the afternoon of Aug. 12 "over her suspicions that he had been unfaithful to her."
Anderson then added that he took her to a Walgreens to buy several items, including Nyquil cough syrup, before dropping her off at her apartment at around 6 p.m. Before she got out of the car, the report continued, Allemand told him that she still loved him, to which he said he replied, "I don't love you anymore."
If you or someone you know needs help, please call the National Suicide Prevention Lifeline at 1-800-273-TALK (8255).