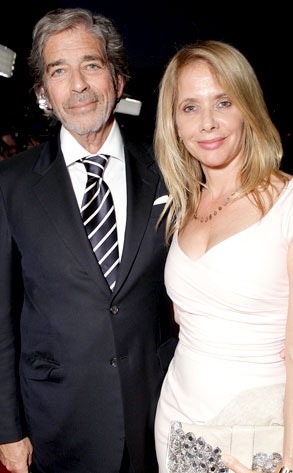 Todd Williamson/WireImage
Rosanna Arquette is hitched again.
The 54-year-old actress has tied the knot with investment banker beau Todd Morgan, whom she became engaged to in June 2011, her rep confirmed to E! News.
The couple traded "I dos" in a private ceremony in Malibu on Sunday before family and close friends. No word whether siblings Patricia, Alexis, Richmond and David attended the nuptials, though Us reported that Barbra Streisand was among the guests.
This is the fourth marriage for Arquette. She first walked down the aisle age 19 with director-composer Tony Greco in 1978 before divorcing two years later. She was married from 1986 to 1987 to noted film composer James Newton Howard (The Fugitive, Batman Begins) and restauranteur John Sidel for six years in the '90s and with whom she has a teenage daughter, Zoe.
Morgan is the founder and chairman of Bel Air Investment Advisors and a noted philanthropist, having served on the boards of such charitable organizations as the Los Angeles Jewish Federation and Big Brothers of Greater Los Angeles.
And if you ask Arquette, as The Huffington Post did in an interview last year, the Pulp Fiction star is pretty clear-headed about the difficulties of balancing a career and a relationship.
"I think, for me, it's been quite a challenge to have both. I was in a relationship for a few years and didn't work for a few years, and now I'm starting to go back to work and I am in a relationship," she said at the time. "It's always about accepting the other person—who they are and what they do. I love to work and I love my partnership, but I really do need both. If I'm only focusing on one, then I'm not a whole person. Hopefully I know how to do that now."
It looks like she's found her match.
Arquette recently appeared in an episode of Showtime's Ray Donovan and HBO's Girls and is set to make her directorial feature debut next year.