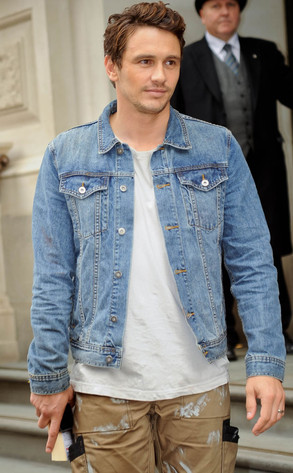 Moses/INFphoto.com
James Franco has found yet another medium with which to express his artistic self. Ovation has just announced the 35-year-old multitalented star will be getting his very own—wait for it—TV show.
Franco's television series, titled James Franco Presents, is set to premiere in November of this year and "will document his provocative explorations of the world of art."
According to Ovation's website, the series will give viewers an, "Unprecedented look at the fascinating projects and real life adventures of James Franco...from his gallery exhibits to his students' films, the innovative series will also provide an exclusive opportunity to hear Mr. Franco's point of view on his most-personal passion projects, most of which have not been seen by the public."