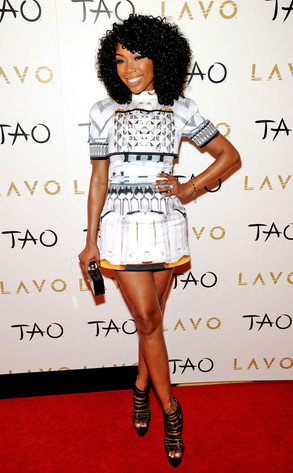 Courtesy of Al Powers/Powers Imagery/Invision/AP
Brandy's last performance may not have been exactly what she signed up for.
The R&B singer was the guest performer at FNB stadium in South Africa on Saturday for Mandela Sports and Culture Day—but she wasn't given the warmest welcome. The venue, which holds 90,000 people, was almost empty as soon as she hit the stage despite being filled with people throughout the day.
After the day's countless performers, and even a soccer game, most of the attendees had headed home just ahead of her performance.
"Brandy [just] performed to an empty stadium. With the stadium lights on," tweeted a shocked South African musician, Kabomo at the time.