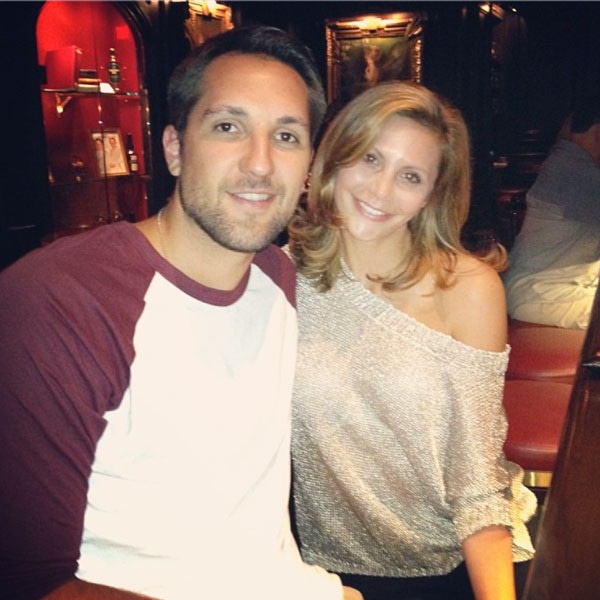 Instagram
The saddest and grimmest of all details concerning Gia Allemand's death have been revealed by police.
The 29-year-old dance instructor, who gained fame on The Bachelor and Bachelor Pad, had been fighting with her boyfriend hours before using a vacuum cleaner cord to hang herself from the stairwell of her home, according to an incident report obtained by E! News from the New Orleans Police Department.
Per the report, boyfriend Ryan Anderson told investigators that he and Allemand had argued through lunch on the afternoon of Aug. 12 "over her suspicions that he had been unfaithful to her."
Anderson, who plays for the NBA's newly renamed New Orleans Pelicans, said that he took her to a Walgreens to buy several items, including Nyquil cough syrup, before dropping her off at her apartment at around 6 p.m. Before she got out of the car, the report continues, Allemand told him that she still loved him, to which he said he replied, "I don't love you anymore."
Anderson went home, he said, and at 7:28 p.m. he got a text from Allemand's mother saying he needed to go check on Gia, that they had been on phone and then the line just went silent for 10 minutes.
The athlete told police that he arrived at Allemand's house 20 minutes later, opened the door with his key and found her unconscious but in a sitting position on the second step of a spiral staircase near her front door, a vacuum cleaner cord "wrapped around her neck many times," the report states.
The report continued: "Anderson stated that he frantically unwrapped the cord" from around her neck, she was "not responsive" and he stated that he "began yelling for help." A neighbor, Julieann Snow, later told police that she heard a male voice "frantically calling for help" at about 7:50 p.m. and, when she went next door, she saw Anderson "holding Ms. Allemand on the floor near the door."
John Lamparski/Getty Images
Snow told Officers Daniel M. Oquendo and Robert Fuller, who first responded to the scene and filled out the incident report, that she then called 911.
Per the report, Oquendo then called for a crime lab and a homicide detective, the latter of whom surveyed the scene and advised that he saw no signs of foul play in the apartment. 
The officers stated that they found a handwritten note lying on the dining room table that read, "Mom gets everything."
At University Hospital, where Allemand was taken by ambulance, a Dr. E. Jones told Oquendo and Fuller that she was "technically still alive," but on life support and being given drugs to keep her blood pressure at a life-sustaining level. Her prognosis was "grim," the doctor reportedly said, and it was estimated that she had been deprived of oxygen for approximately 30 to 40 minutes.
Allemand died after being taken off of life support on Aug. 13.
Anderson later said in a statement that she "was the most beautiful person" he knew.
"She had such an amazing impact on my life and anyone that knew her was blessed," he said. "All I have left is to cherish those memories we made together and help perpetuate the many values, faith and love that we shared."
Her colleagues at Pure Barre gym, where she taught classes, organized a memorial for the late star in New Orleans on Saturday. At least 50 people gathered along the banks of the Mississippi River to share memories and prayers and toss white flowers in the water.
A public viewing was taking place today at Papavero Funeral Home in Maspeth, N.Y., and then Allemand's family is holding a funeral for her tomorrow at Trinity Grace Church of Chelsea in New York City.
If you or someone you know needs help, please call the National Suicide Prevention Lifeline at 1-800-273-TALK (8255).