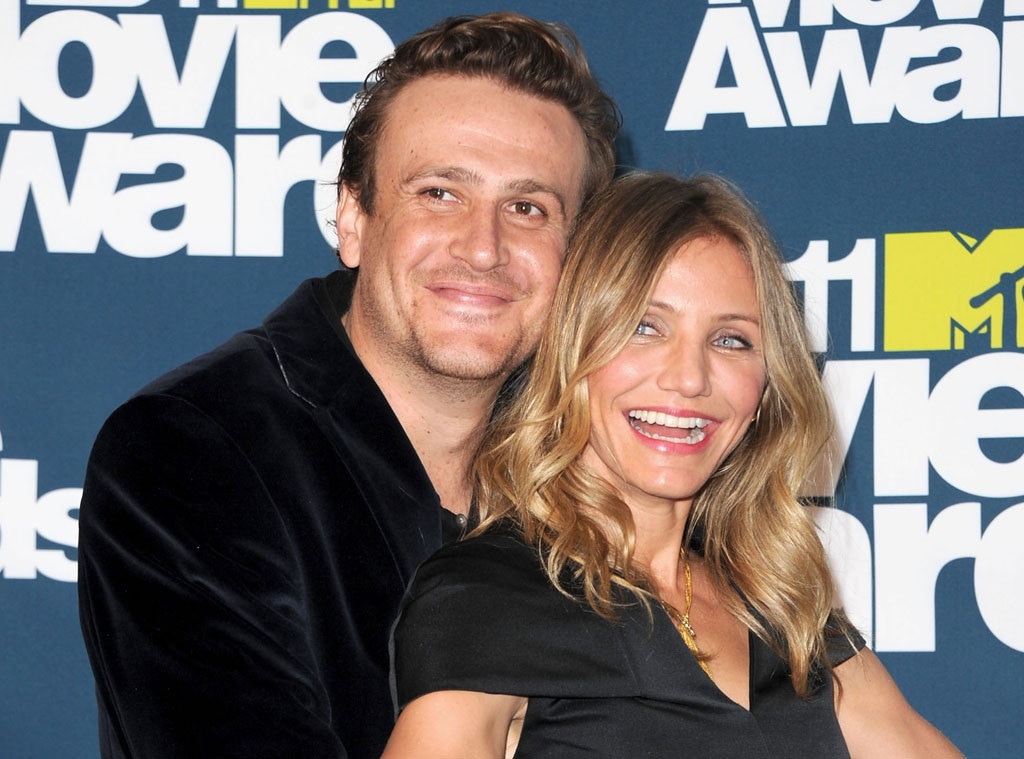 Jason Merritt/Getty Images
Sorry, guys, Jason Segel and Cameron Diaz are not Hollywood's newest couple.
Contrary to reports claiming the duo shared a cozy date in New York Tuesday night, E! News learns that the pair was just having a friendly meal together.
An eyewitness tells us that, yes, the Bad Teacher costars were at Nick & Toni's restaurant in the Hamptons last night, but they were also joined with another gentleman. On top of that, the eyewitness added, "Jason and Cameron were not romantic at all towards each other, very casual and friendly."
According to our source, the celebs came in very late and had to wait for a table and then were seated outside on the patio. They were very casually dressed and seemed to be very comfortable chatting and enjoying their meal. Plus, let's not forget—the actor has already been spotted with a new leading lady since his breakup with Michelle Williams.
However, these two stars will be getting hot and heavy on the big screen for their upcoming film Sex Tape, a comedy about a married couple who search for and try to retrieve a lost porn video they made of themselves.
Segel, who dropped trou in Forgetting Sarah Marshall, has been open about his weight loss for the new movie, and noted that showing off the goodies in this film is different than his full frontal in the previous funny flick.
"I've just been living healthy, exercising, eating right—no more midnight pizzas," Segel told Us Weekly. "This time when I take my shirt off, I've made a promise to myself, it doesn't have to be funny," and added, "It is R-rated and I'm not in shape for no reason."
You tell 'em, Jason!
—Reporting by Baker Machado