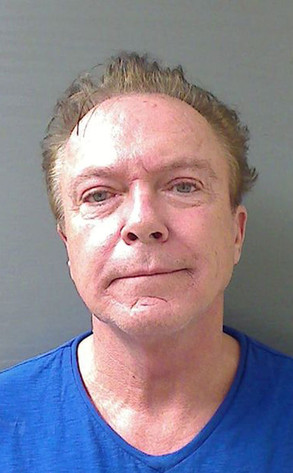 Shodack Police Department
David Cassidy was arrested on suspicion of drunk driving early Wednesday morning while driving just outside of Albany, N.Y.
According to TMZ, Officer Tom Jones (yes, let's note the irony) pulled the former teen idol over for driving with his high beams on during an inappropriate time.
After Jones smelled alcohol on Cassidy's breath, he administered a field sobriety test. Cassidy blew a .1, which is over the legal limit, and was arrested and taken to a nearby jail to be booked. A press release from the local police department states that the 63-year-old was released on $2,500 bail shortly after. He is scheduled to return to Town Court on Sept. 4, 2013 at 6 p.m.
And it looks like legal troubles are piling up for the former Partridge Family star. As a result of having a previous DUI arrest in Florida in 2010, the singer is now facing felony drunk driving charges.