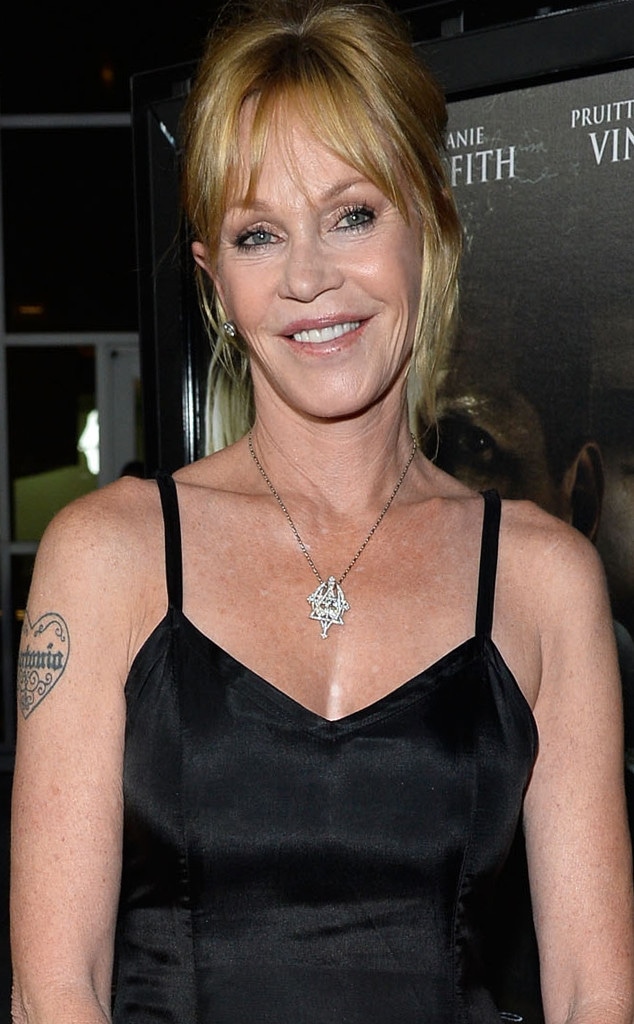 Frazer Harrison/Getty Images
What's a working girl to do when she hits middle age?
That's the question Melanie Griffith has been asking as she makes the publicity rounds on behalf of her new psychological thriller, Dark Tourist.
As the daughter of Alfred Hitchcock muse Tippi Hedren and wife of Antonio Banderas, not to mention having earned a Golden Globe and an Academy Award nomination for her role in 1988's Working Girl, the 56-year-old actress would seem to know Hollywood inside and out.
But one thing that has still managed to surprise Griffith is the lack of parts for older women, prompting her to offer a very scathing critique of the industry.
"In this day and age…most of the scripts are so s--tty and stupid and superficial. It's not that I get that much stuff anymore," she added. "But I do read my husband's scripts and what he is offered…the movie business has changed. I don't go to the movies these days because there is nothing to see. There is not very much, some little movies, but the big movies are all cartoons and superheroes."
If there's one saving grace, Griffith has her hubby of 17 years in her corner, remarking that Banderas has written a script for her to star in, though he's "very busy and has a lot to do" before he finds breathing room on his slate. The duo met while they costarred in 1995 romantic comedy, Two Much.
In Dark Tourist, which is due out Friday in limited release and On Demand, the Something Wild star plays a small-town waitress who encounters Jim, a man obsessed with a New Orleans serial killer and embarks on a dark odyssey as a "grief tourist" seeking to learn everything about the latter.
When she's not taking a trip to the dark side, Griffith meanwhile has been spending time on the tube, recently doing a guest shot on Raising Hope and appearing in 2011 on TV Land's Hot in Cleveland. She also starred in the never-aired Lifetime original pilot, American Housewife, and confirmed she's just been asked by Scott Caan to play his mom on CBS' Hawaii Five-O.