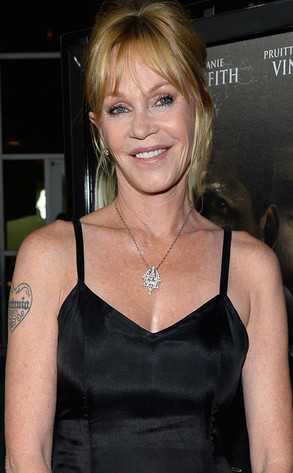 Frazer Harrison/Getty Images
What's a working girl to do when she hits middle age?
That's the question Melanie Griffith has been asking as she makes the publicity rounds on behalf of her new psychological thriller, Dark Tourist.
As the daughter of Alfred Hitchcock muse Tippi Hedren and wife of Antonio Banderas, not to mention having earned a Golden Globe and an Academy Award nomination for her role in 1988's Working Girl, the 56-year-old actress would seem to know Hollywood inside and out.
But one thing that has still managed to surprise Griffith is the lack of parts for older women, prompting her to offer a very scathing critique of the industry.