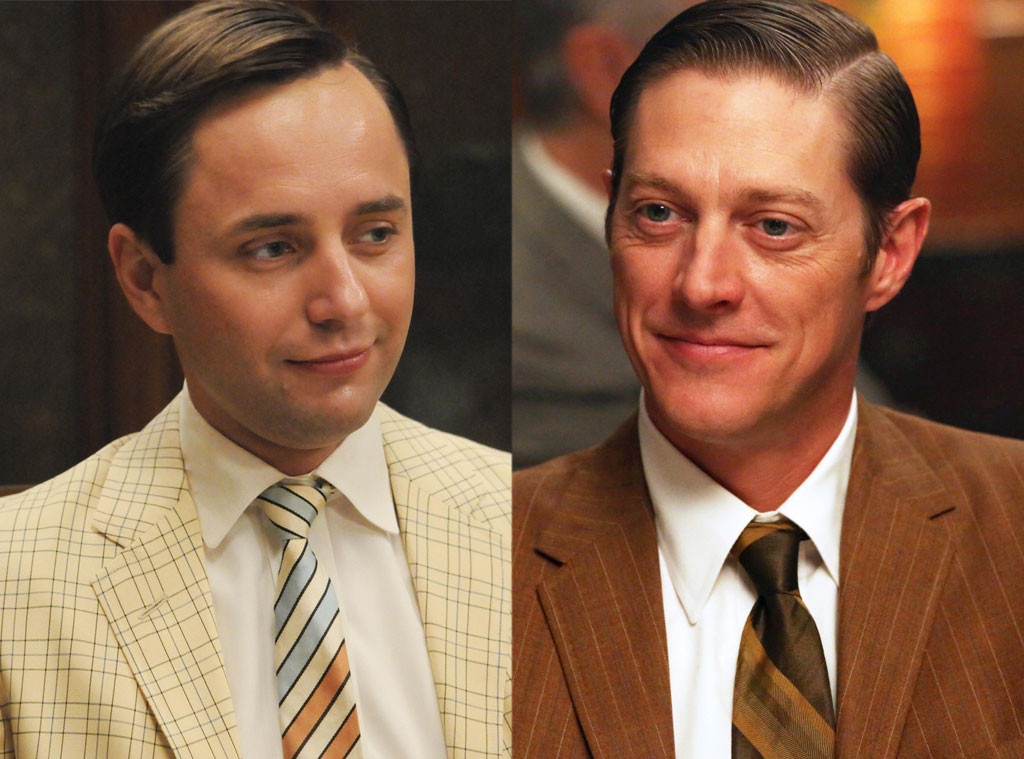 AMC
All good things must come to an end, but we really don't want to say goodbye to Mad Men!
AMC's hit drama begins production for their seventh and final season later this fall, but we're already starting to have Don Draper (Jon Hamm) withdrawal. Luckily, it looks like one Mad Men star is hoping to curb our future cravings with a spinoff!
We caught up with Kevin Rahmearlier this week at the Television Academy Performers Peer Group Reception, and Don Draper's onscreen rival exclusively tells us that he already pitching an Odd Couple-esque drama based in L.A.
So who would be joining Ted in the City of Angeles? Rahm reveals, "I keep working a spinoff angle. The spinoff is me and Pete (Vincent Kartheiser), The Odd Couple in L.A. but they're both dirty. Two Felixes." Hey, if it means that more Mad Men characters could pop in, then we'd definitely watch that!
The actor says he is looking forward to getting back on set and reading the highly confidential first script of the season. "Well I have one more season to shoot, we start in November." Although he's excited to get back to work, the actor says he is has absolutely no idea what to expect from the final season. "No, none and I won't until I get the script and even then I can't tell you." Drats!
However the actor did reveal that he's fully onboard to revisit Wisteria Lane in the rumored Desperate Housewives movie. Rahm says that he has the perfect premise to get the four Housewives back together for the big screen, "I think they would have to get back together for some reason. I think someone dies, and this is spit-balling, but someone dies and they have to get together to solve the crime."
ABC canceled the hit series in 2012 after an impressive eight-season run. Rahm believes that it will only take a few years before the Desperate Housewives fan base will be ready for a feature film. "I think it's something where give it another year and I think you could have an audience for it, I really do," he says.  
Take a look at our exclusive interview with Rahm above to get all the scoop on which Mad Men actors are hoping to direct an episode this season. The actor laughs, "Maybe all of the actors will direct one episode It'll be a two-year process."  Yes, please! Anything to keep Mad Men going.
The seventh season of Mad Men will premiere on AMC in 2014.