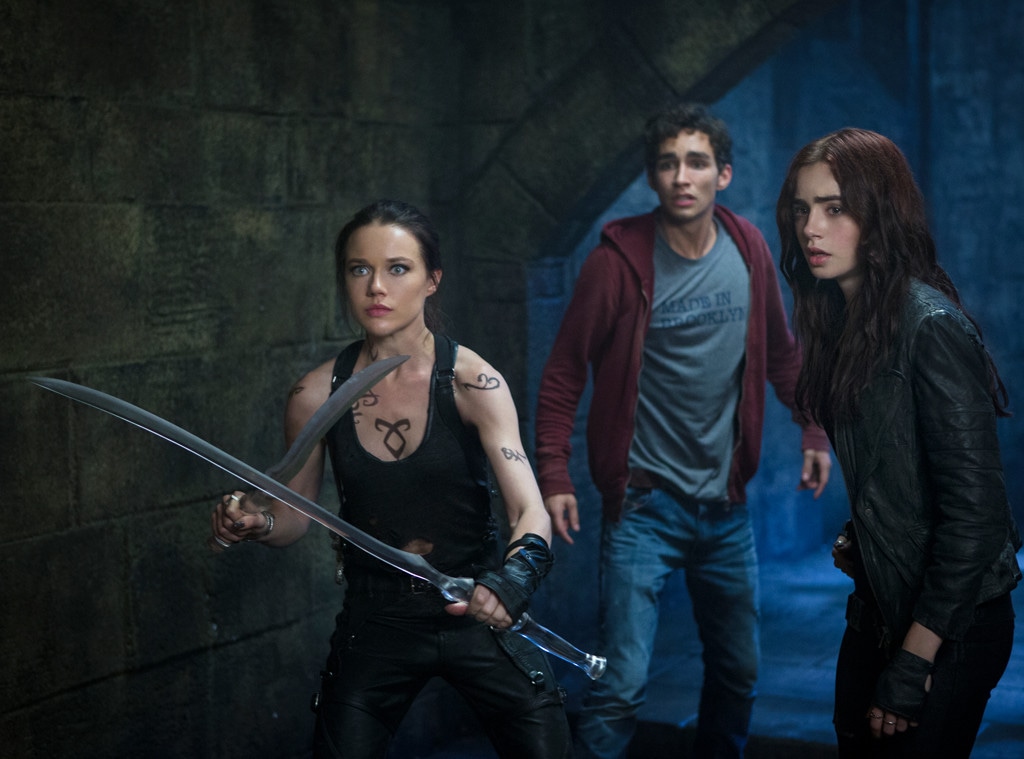 Sony Pictures/Constantin Film International GmbH and Unique Features (TMI) Inc.
The Mortal Instruments: City of Bones movie is here!
 The first flick from the six-book Mortal Instruments saga hits theater today. The story follows Clary, a NYC girl who enters another world to try and rescue her mother from evil with the help of her new friends, the shadowhunters.
In celebration of the movie, we thought we'd check out all the magical and mysterious pics of Lily Collins (Clary), Jamie Campbell Bower (Jace), Kevin Zegers (Alec) and all the other actors from the film.
Check out all the amazing pics n our new City of Bones photo gallery!