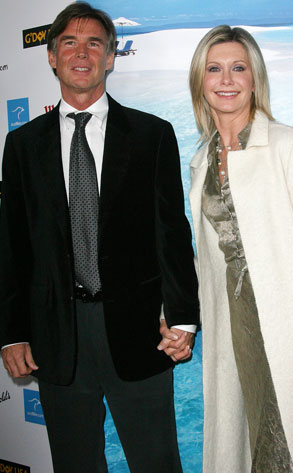 AP Photo/Jennifer Graylock
Olivia Newton-John and husband John Easterling can now begin to move forward from the troubling suicide at their Jupiter, Fla., home.
On Tuesday, Aug. 20, the Jupiter Island Police Department confirmed that Tequesta resident, Christopher Pariseleti, had died of a self-inflicted gunshot wound to the head. Because the death of Pariseleti was ruled a suicide and there were no suspicious circumstances surrounding his passing, police have concluded their death investigation.
Police were first called to Newton-John and Easterling's residence on Monday, Aug. 20, where they found the deceased body of of Pariseleti, a contractor working on the actors' home.