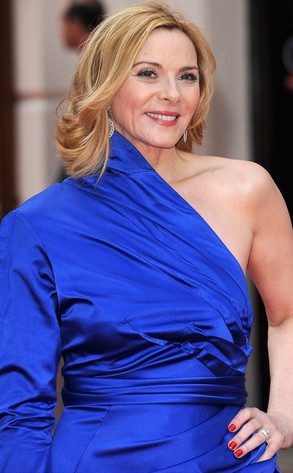 Ben A. Pruchnie/Getty Images
So that's her secret!
Kim Cattrall revealed in a recent interview with U.K. newspaper The Times that she's been practicing fizzy yoga in an effort to keep her body in shape—and it's definitely working.
The 56-year-old has become addicted to the yoga-enhanced physiotherapy, which is a combination of meditative breathing, physio movements and different yoga poses.
"As I get older, I find that cardio is less important to me," she told the paper. "What I want to do more of is intense stretching."
She also explained that she's less concerned about harming her body with the new fitness plan, adding, "I'm not worried about injuring myself because a regular yoga teacher isn't versed in the way of the body like a trained physio is."